By Grubb Properties Marketing Team
Grubb Properties recently celebrated the newest piece of public art in downtown Winston-Salem, the sculpture "Resilience – Still I Rise" in front of Link Apartments℠ 4th Street.
This striking steel sculpture was commissioned by the City of Winston-Salem and Grubb Properties. Mona King, a local artist and interior architect, came up with the design and was also chosen to fabricate the project.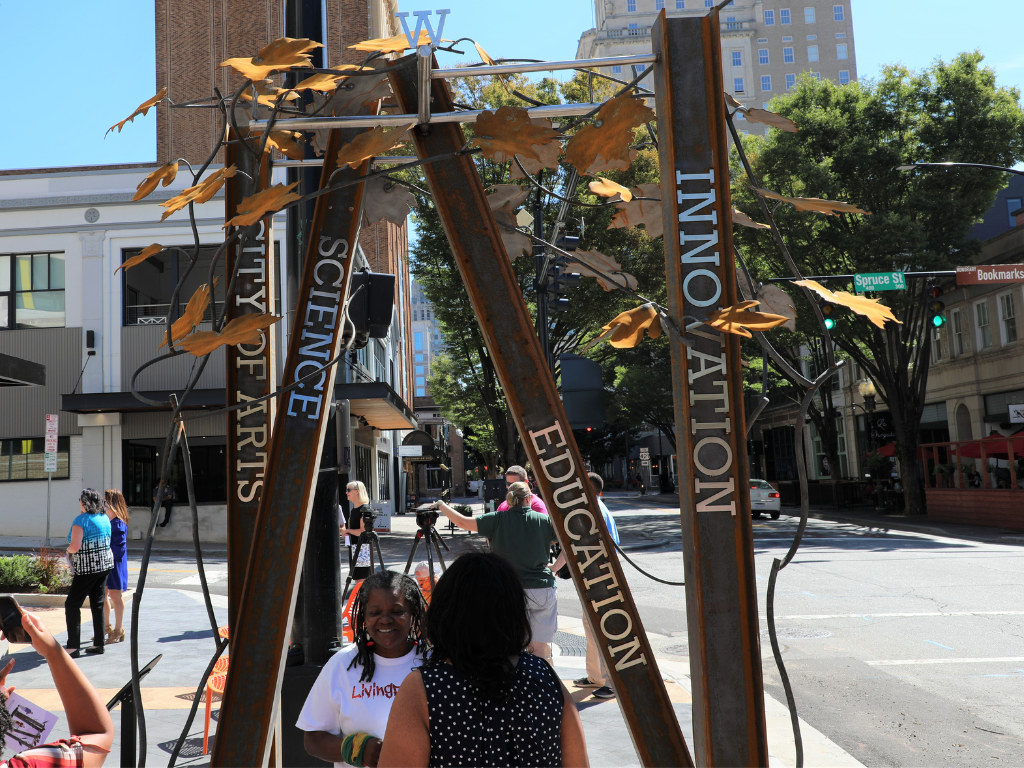 At the dedication ceremony, Grubb Properties CEO Clay Grubb noted that the company has long been a supporter of art. Grubb Properties plans to include and sponsor several additional pieces of art in our forthcoming residential communities.
"It's always fun to see what comes out of art, and what makes people think and talk. I think the inspiration that went into this was fantastic, and I'm honored we were able to play a role," Grubb said at the dedication ceremony.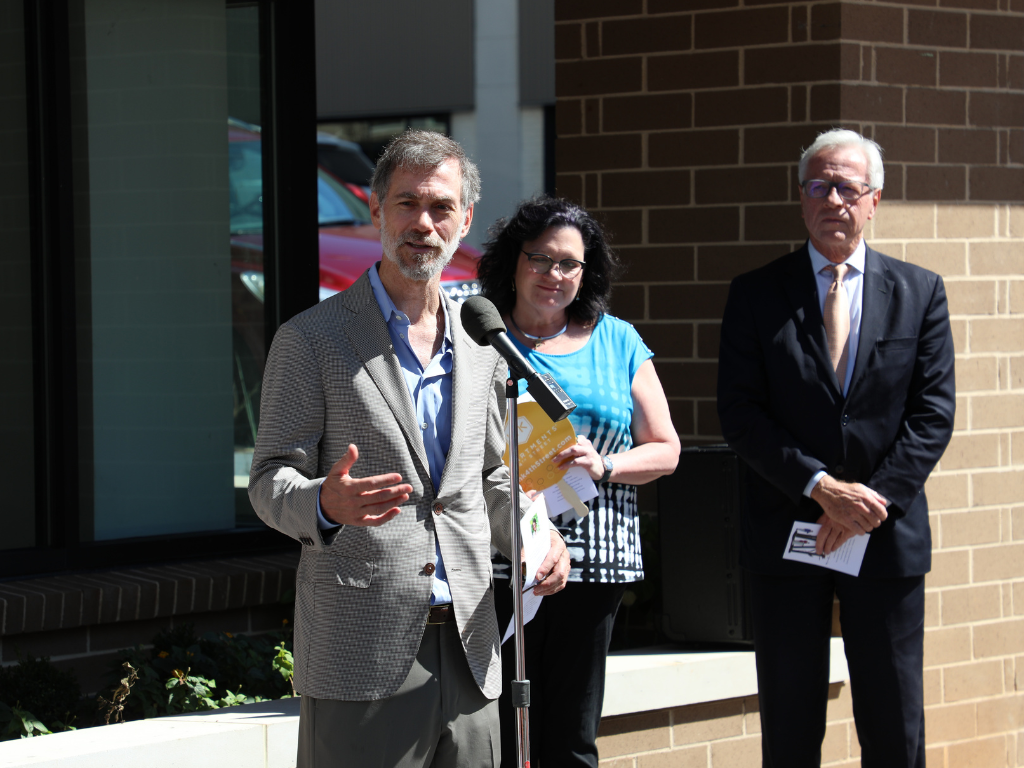 With the opening of Link Apartments℠ 4th Street in the heart of downtown Winston-Salem, Grubb Properties now has nearly 800 units in the neighborhood. Grubb noted that this is currently the company's highest concentration of multifamily units in any city.
Link Apartments℠ 4th Street's downtown location provided the perfect location for a noteworthy piece of art that residents, visitors, and others in the neighborhood could engage with.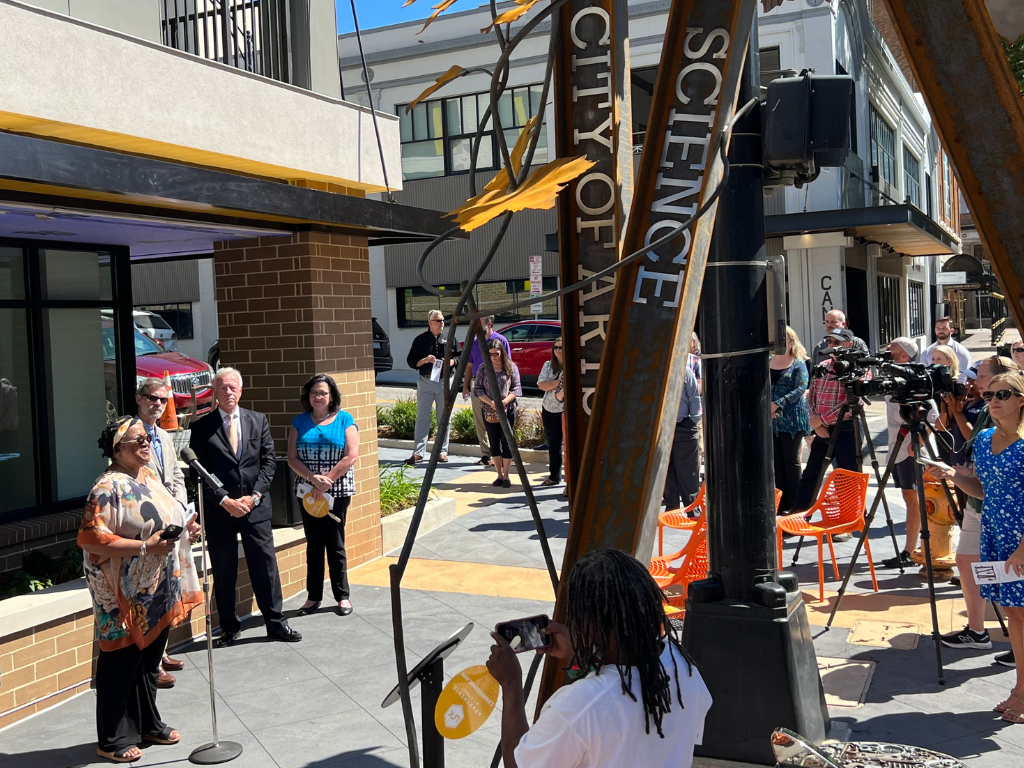 As it worked on plans for its latest Link Apartments℠ community, Grubb Properties team members presented the project idea to the Winston-Salem/Forsyth County Public Art Commission in late 2018. King applied for and won the grants for the design and fabrication of the project.
"This sculpture shows Winston-Salem's aspirations and its knack for reinvention," said Jane Doub of the Public Art Commission. "We are not standing on our laurels in downtown; I think you can see we are moving forward."
The pandemic and resulting supply chain issues challenged the project's creation, King said, but her strong team and support from many others made it a success.
"We wanted to represent the talent in our community. We wanted to show that the arts are alive and there are creative people here who can make things happen," she said.
Grubb Properties' local supplier, Davidson Steel Services, donated four 12-foot steel beams for the project. Others contributing to the piece were Metalmorphosis, Inc.; Paul Spainhour; Drew Gertsmyer; and Select Engineering, PLLC.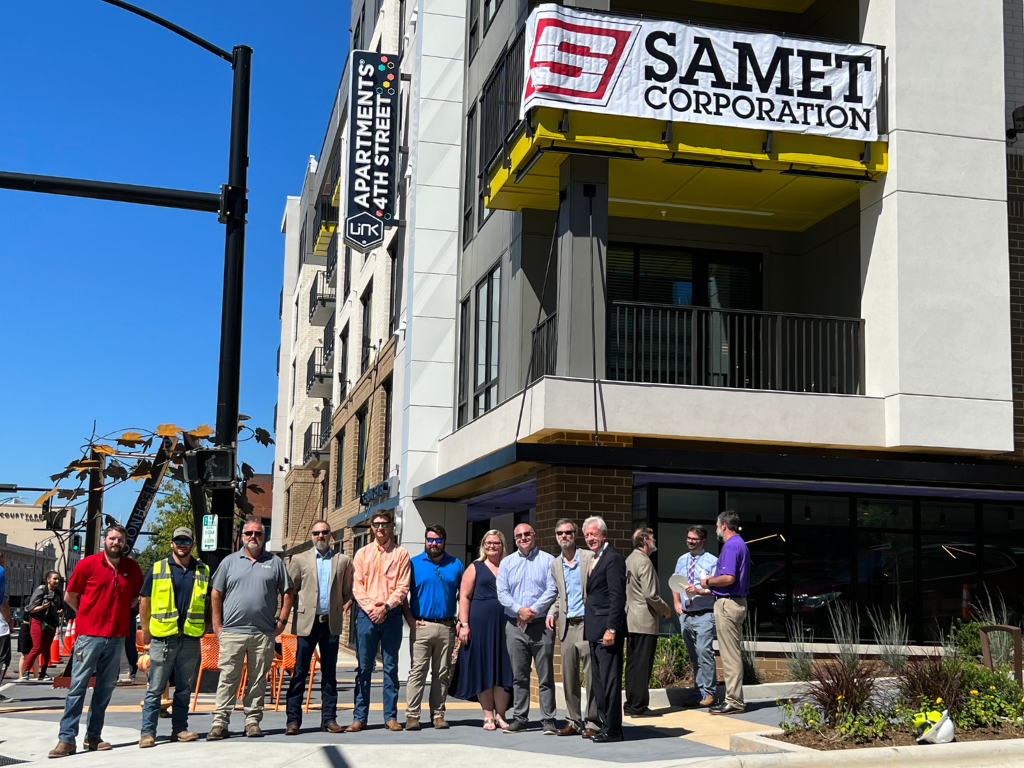 "Resilience – Still I Rise' has many meanings to a lot of people," said King. "We've all come through a lot of adversity, and we will continue to rise, we'll continue to move forward."
Other noteworthy pieces of art at Link Apartments℠ communities include the Vélocité sculpture at Link Apartments℠ West End in Greenville, S.C., and the murals by Georgie Nakima at Link Apartments℠ Montford in Charlotte, N.C.