Environmental, social, and governance concerns have taken center stage in the minds of many real estate investors in recent years. Colin Walker, Grubb's Sustainability Manager, recently spoke with Corporate Communications Director Emily Ethridge about his background, his role in Grubb's sustainability initiatives, and his goals for the company.
Q: I really appreciate you taking the time to speak with us today, Colin. To start off, can you describe your current responsibilities?
A: I oversee environmental, social, and governance initiatives across almost every department at Grubb Properties. My team focuses on maximizing the company's operational efficiency, identifying ESG risks and opportunities, and ensuring our ESG reporting is clear and consistent. As a vertically integrated fund manager, we have an opportunity—a mandate, really—to ensure that our ESG priorities are executed cohesively with effective programs in all areas of our operations, from acquisitions to development to property management. We develop, build, and manage our properties, often holding assets for as long as ten years. That means we must go much further than simply designing a "green" building on paper. We closely track utility and building data. We identify new retrofit investments. And we incorporate lessons learned from our current buildings into the design of the next generation currently in development.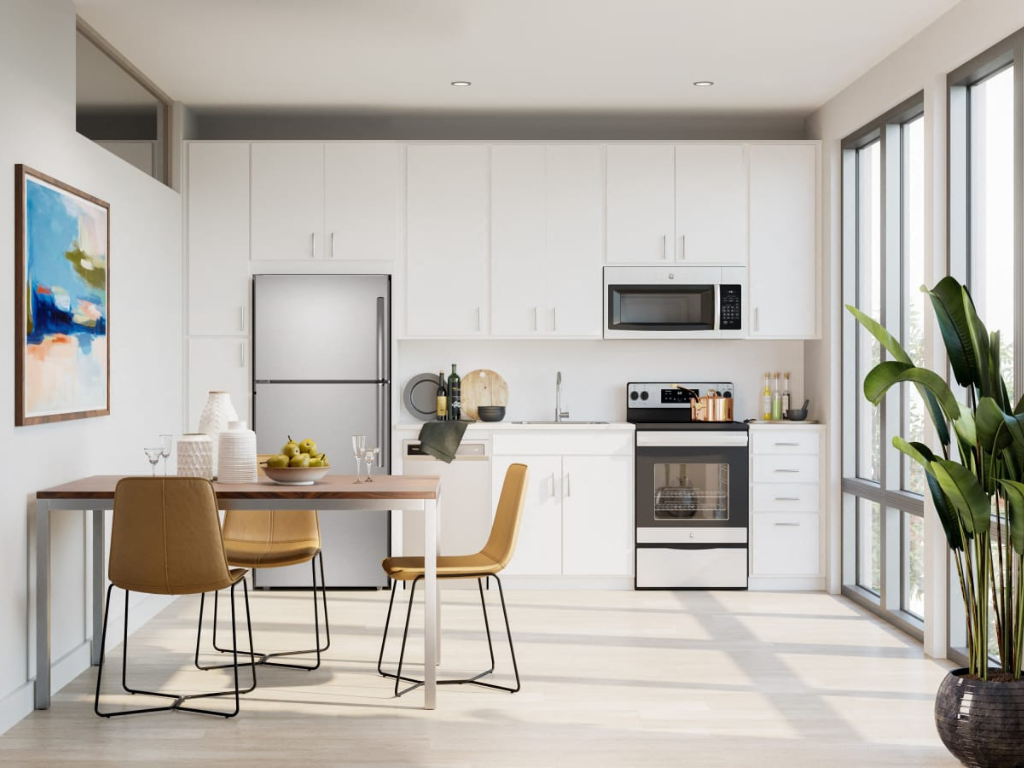 Q: Congratulations on being the first person in the country to receive the NGBS Green PRO designation. Can you tell us a little about the process and what it meant to you? 
A: Thank you! We have a long-running involvement with many green building certification programs, especially Home Innovation Labs' National Green Building Standard, or NGBS. It's been a great fit for our Link Apartments℠ projects. NGBS's requirements have helped us push the envelope on designing more efficient buildings and mitigating negative impacts on the surrounding land. And the multiple mandatory site inspections boost quality control and result in safer, more efficient buildings for our future residents. So naturally, I was thrilled to hear NGBS was creating a new professional designation program. The NGBS Green PRO designation has provided me with a deeper understanding of the program and has given me more insight into Home Innovation Labs' latest updates and priorities. Continuing education is critical in the sustainability and building science world—we're dealing with a very fast-moving landscape. New regulations must be interpreted. Technology needs to be vetted. Business strategies have to be reassessed. About 40% of global greenhouse gas emissions come from buildings. Our industry has much work to do in a relatively short amount of time. Training like NGBS Green PRO helps to give more insight into the latest best practices.
Q: You've been involved in almost every aspect of the company over the course of your four years with Grubb Properties. Tell us some of the many ways your ESG initiatives cut across the organization?
A: As the saying goes, "you can't manage what you don't measure." We've expanded and standardized our utility data and reporting. This has led to catching equipment faults earlier, prioritizing capital improvements more effectively, and quickly correcting utility billing issues.
Our data analysis dovetails well with another great initiative—our commitment that 100% of new construction projects will be green building-certified, such as NGBS or LEED. With nine Link Apartments℠ now stabilized, we've seen consistent data when we benchmark our properties' utility usage: our residents' energy bills are on average 15% lower than they would be at comparable properties and common area energy costs are 17% lower. Meanwhile, water costs are 23% lower. These savings are due to multiple factors, including our efficient, iterative floor plan designs and our multi-point energy management plans. But a large amount is also thanks to the rigorous standards we commit to with every green certification.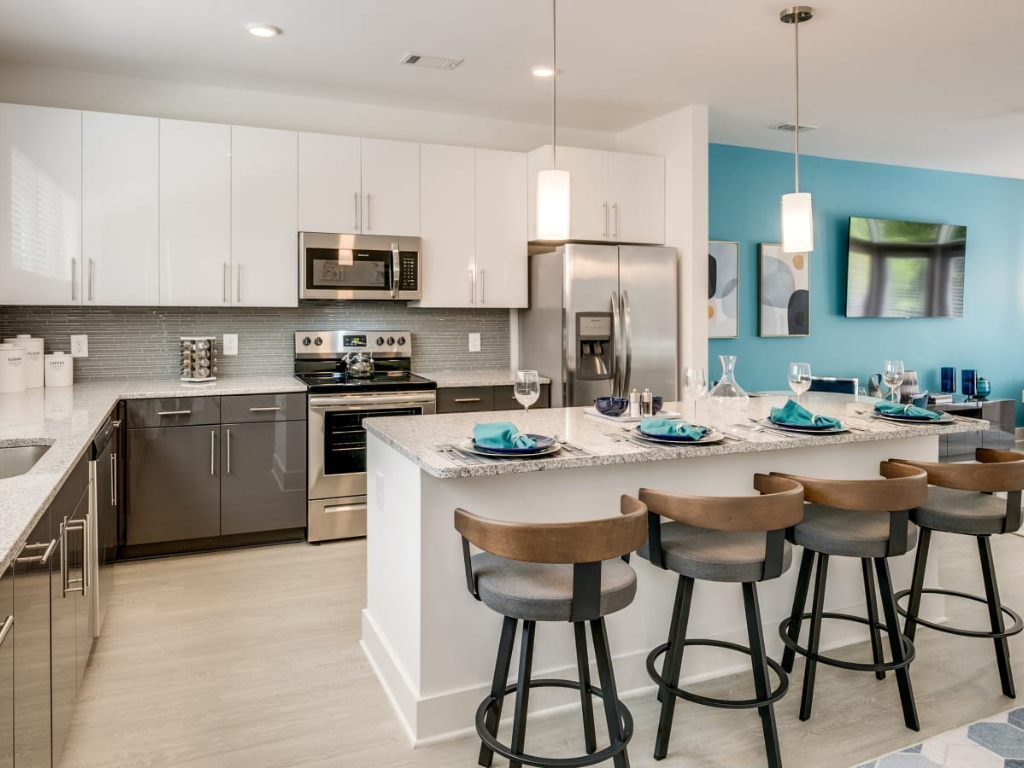 Q: How do you view the relationship between sustainability and leasing Link Apartments? Do prospective tenants care about environmental issues? 
A: We live in an increasingly complex world with countless priorities competing for our attention. One thing I feel certain about is that everyone enjoys reducing recurring expenses. We're passionate about helping our residents save money, whether through our competitive rents and desirable locations, our buildings' energy and water efficiency, or our work to reduce our communities' dependency on car ownership, thanks to infrastructure that supports walking, biking, and micromobility solutions.
Beyond that—and sorry if this sounds cheesy! — there is a common thread I've picked up on. I love talking to our residents and office tenants and based on many conversations over the years, I've seen a sense of community and a desire to be part of a better way forward. I think we all seek agency in our consumption—mundane daily purchases, lifestyle choices, and definitely when we choose where to work and live. We want to be in places that feel smart, connected, and fun, but also places that are beneficial and healthy to ourselves, our community, and the environment. I'm passionate about helping our tenants feel that, simply by choosing our properties, they're making a positive impact on our world.
Q: Can you tell us about some of the upcoming initiatives you're working on?
A: There's a lot, so I'll try to keep it brief! We've partnered with Elemental Excelerator, a global nonprofit funding the deployment of climate technologies so that we can identify new solutions to propel us forward. We're researching the path to a future triple-net-zero (carbon, water, and waste) business. We're embarking on embodied carbon and life cycle analyses of our properties' construction phases. We're building on our decades of community and social impact work by expanding our diversity, equity, and inclusion initiatives. And we're investigating the latest emerging trends in smart and autonomous building technologies.
Learn more about Grubb Properties' ESG initiatives and download our latest ESG report 2022.