By Grubb Properties Investments Team
Demand for multifamily housing has already reached new heights this year, driven by demographic pressures, social trends, and a continued shortage of available housing throughout America. We can see proof of the effects of these factors in the latest Yardi Matrix Bulletin, which notes that multifamily absorption has reached an annual high only three quarters into the year.
According to Yardi's report, 475,000 apartment units nationwide were absorbed in the first nine months of 2021, more than any single full year that Yardi has tracked. The bulk of that growth occurred in the third quarter, with 255,000 apartment units absorbed during that time.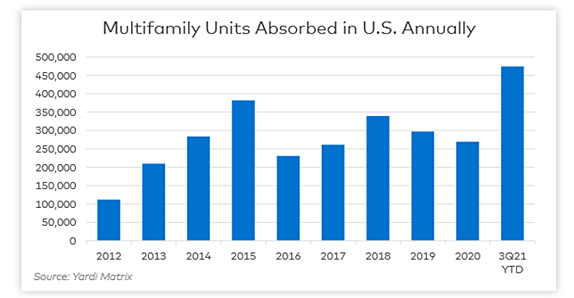 Gateway metros including New York, Washington, D.C., Los Angeles, San Francisco, and Chicago led the absorption rates this year, according to Yardi. This is a big turnaround from 2020 when they ranked last and posted negative absorption of 7,000 units. This downturn sparked concern about the future of these urban markets after the worst of the COVID-19 pandemic had passed. However, Yardi reports that as more businesses and amenities reopened in these cities, demand for apartments also returned.
Our Link Apartments℠ communities benefited from this positive absorption trend. Our portfolio of apartments ended the third quarter of 2021 at 96.5% occupied, ahead of the national average of 95.7%.
Our two newest communities, Link Apartments℠ Linden at Chapel Hill, N.C. and Link Apartments℠ Grant Park in Atlanta, set record lease-up speeds.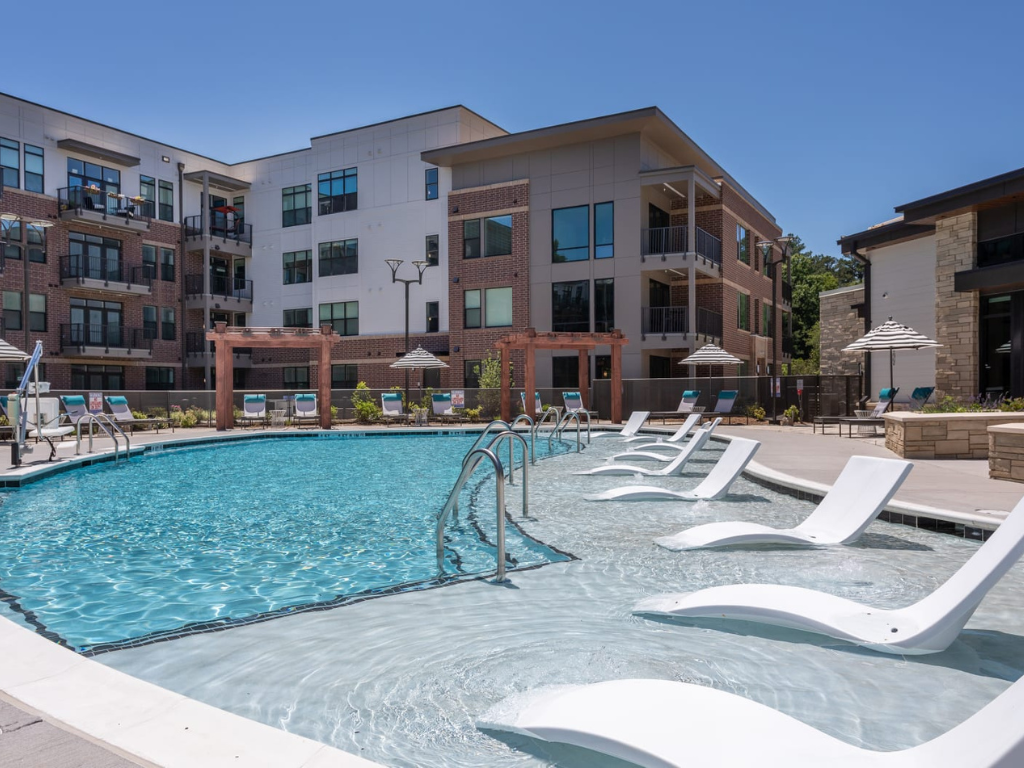 Link Apartments℠ Linden achieved 64 leases in 60 days and stabilized eight months earlier than anticipated.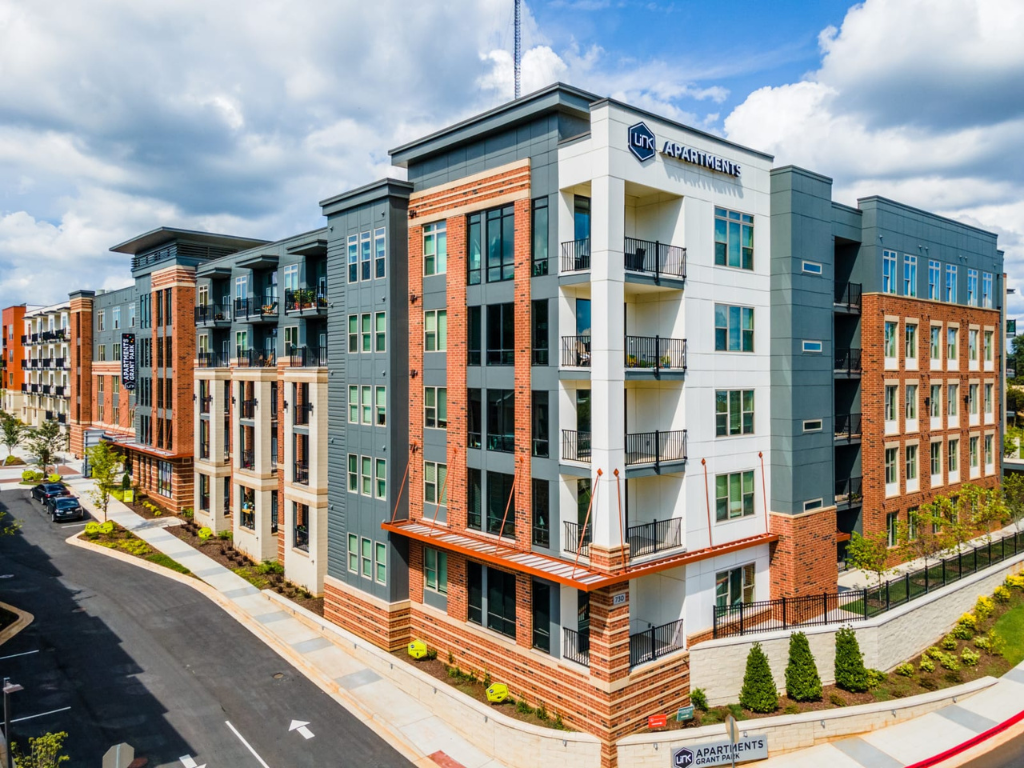 Link Apartments℠ Grant Park signed 80 leases in 50 days and stabilized nine months earlier than anticipated.
And Link Apartments℠ Montford in Charlotte, N.C., signed 60 leases in 60 days and stabilized three months earlier than anticipated.
With America's housing crisis worsening and demand continuing to significantly outpace supply, the need for new essential housing is critical. We are proud that our Link Apartments℠ communities are delivering this much-needed housing in gateway and resilient markets throughout the country.
Learn more about how we pursue essential housing sites and develop our Link Apartments℠ communities here.