National Bike to Work Day is May 19th and May is National Bike Month, but at Link Apartments℠ and Grubb Properties, we celebrate cyclists year-round.
When we develop a new Link Apartments℠ community, we do so with cyclists in mind. Whenever possible, we select locations near greenways to enable bike commuting and offer numerous amenities for our cycling residents. Since 2019, we have built 541 bike storage spaces across six Link Apartments℠ communities.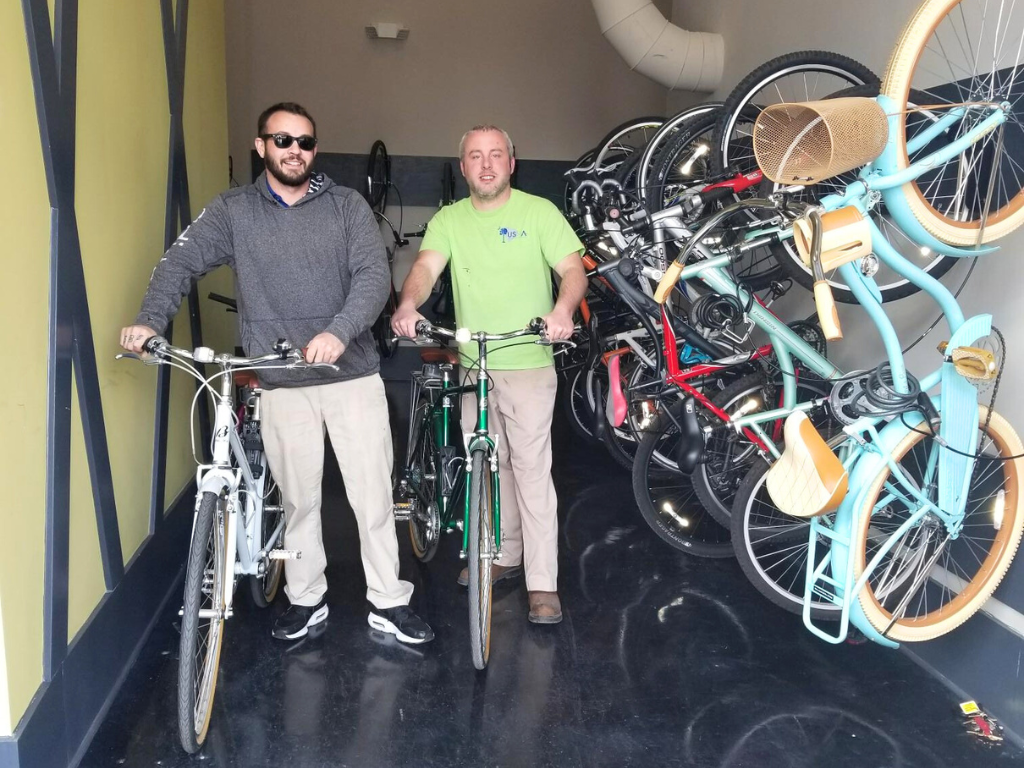 Link Apartments℠ locations also feature Cycle Centers to further aid cyclists. In addition to bike storage, these facilities provide cyclists with space to perform their own bike maintenance. Some even offer water fountains, fully equipped fix-it stations, and stationary bicycle trainers available to all our residents.
 
Here are three examples of our Cycle Centers:
Link Apartments℠ West End – Greenville, SC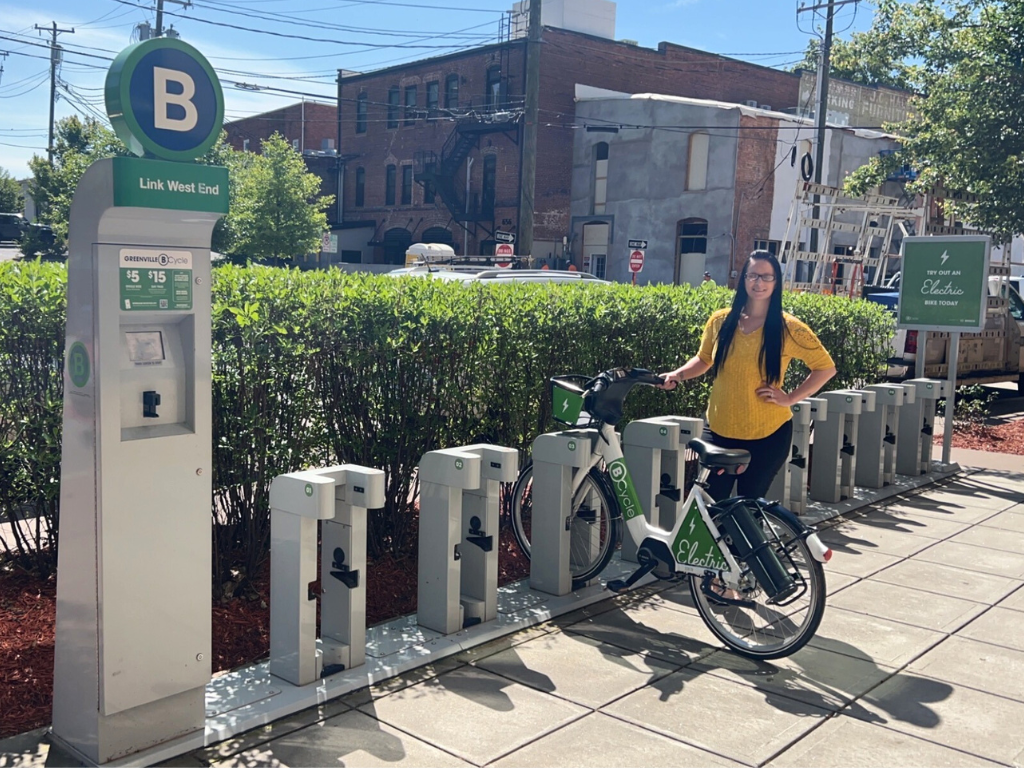 Features a Cycle Center with storage and bike resistance trainers
Includes an on-site BCycle station, an electric bike share program and a great way to get around town and see the sights. BCycle members can pick up a bike at any station and return it to that same station or another one when they're done using. Using the BCycle App, members can unlock a bike in seconds!
Link Apartments℠ Broad Ave – Memphis, TN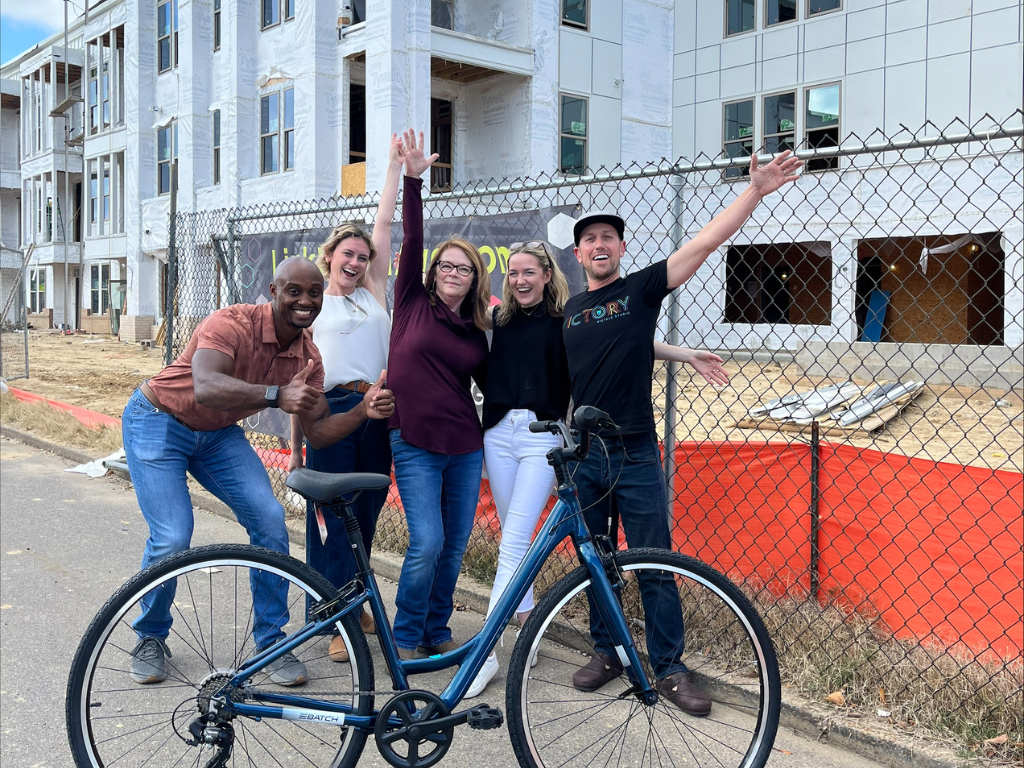 Features a Cycle Center with storage and repair station
Located near the Hampline bike trail in the Broad Ave Arts District, a curb-protected two-mile corridor that connects Overton Park and Shelby Farms Park via Broad Avenue.
Link Apartments℠ Grant Park – Atlanta, GA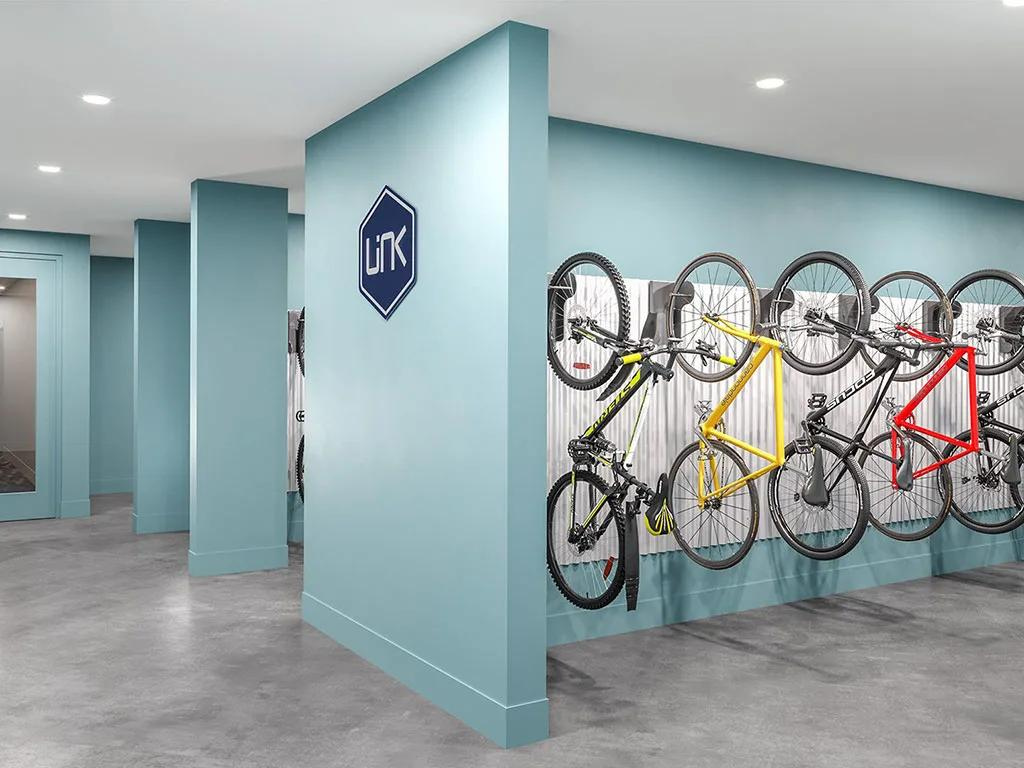 Features a Cycle Center with repair stations and storage
Located minutes from the BeltLine, 22 miles of repurposed railroad tracks circling the core of Atlanta's in-town neighborhoods. From trails and walkways to open green space and parks, the Atlanta BeltLine connects people to neighborhoods, dining and cool places throughout the city. The BeltLine is also home to Art on the BeltLine, the Southeast's largest temporary public art project.
By prioritizing the needs of cyclists in our developments and offering high-end amenities such as Cycle Centers, we aim to promote and inspire a culture of cycling that benefits both our residents and the environment. So, whether it's Bike to Work Day or any other day of the year, we invite you to join us on a ride towards a greener, healthier future!