By Grubb Properties Development Team
On February 2, we celebrated the dedication of the newest Habitat for Humanity home sponsored by Grubb Properties. John and Maria are now proud homeowners thanks to our generous sponsors and Habitat for Humanity Atlanta. 
Representatives from our sponsor companies joined Grubb Properties team members and Habitat volunteers on several occasions throughout the fall and winter to build the house on the northeast side of Atlanta.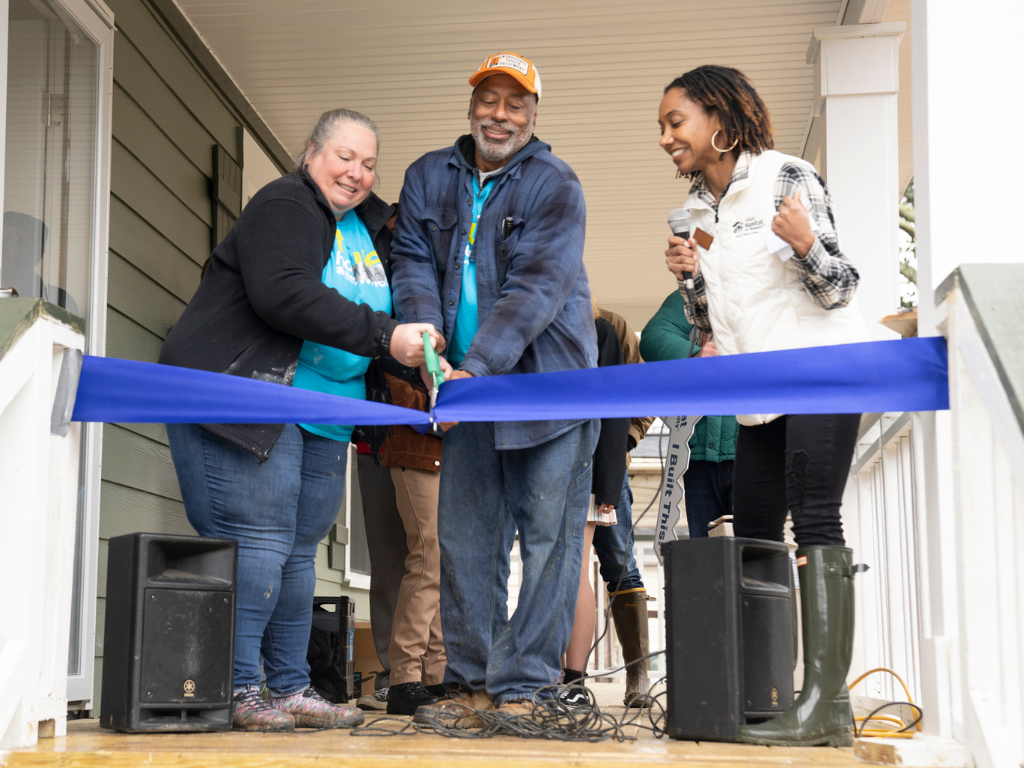 New homeowners John and Maria applied for the Homebuyer Program in 2019. With two grown children living outside the home, they are looking forward to their "new nest for two." Some of the things they said they are most looking forward to are having outdoor space to garden, doing laundry in their own home, having a designated sewing room, and welcoming friends and family.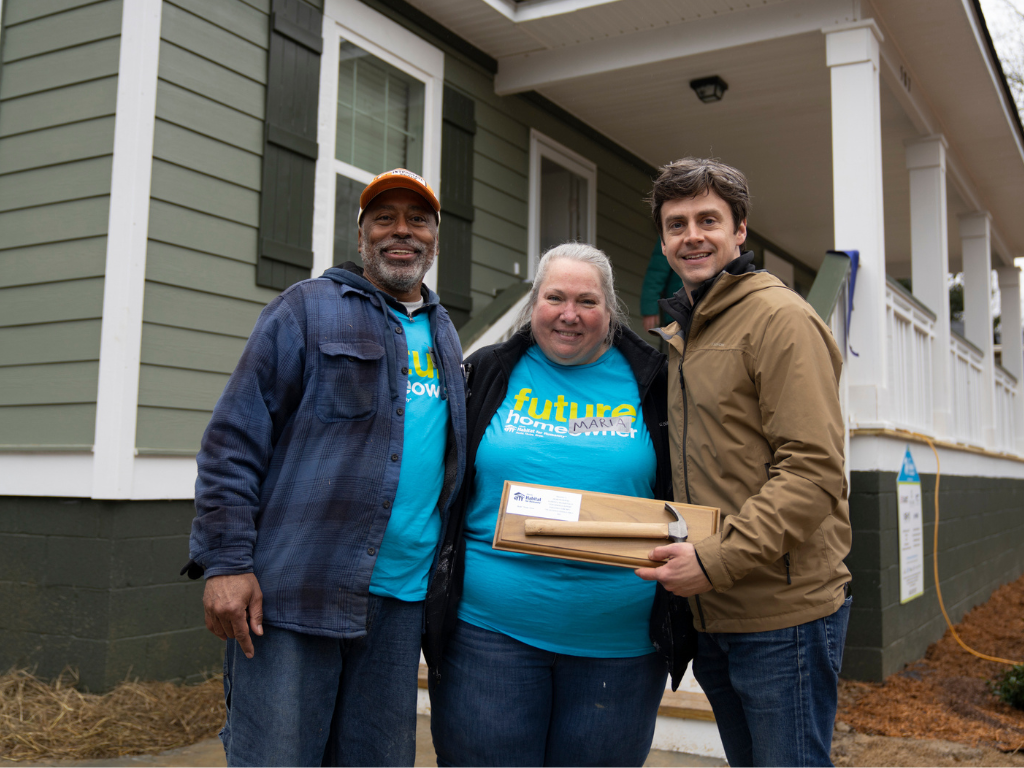 "John and Maria worked so incredibly hard to get to this point and make the dream of homeownership a reality. They are very excited to grill, sew, and share their lovely front porch with family and friends," said Jason Rushing, Regional Property Manager & VP of Operations who presented John and Maria with the keys to their new home. "It was an honor to be a part of the dedication and our Grubb team is so proud to have been able to support and help them through this journey. We had over 40 companies help sponsor this year's home and especially want to give a special thank you to VCC, Samet, BB+M Architecture, Yardi Systems, and Of Place. This project would not be possible without their time and commitment and we are grateful for their continued support."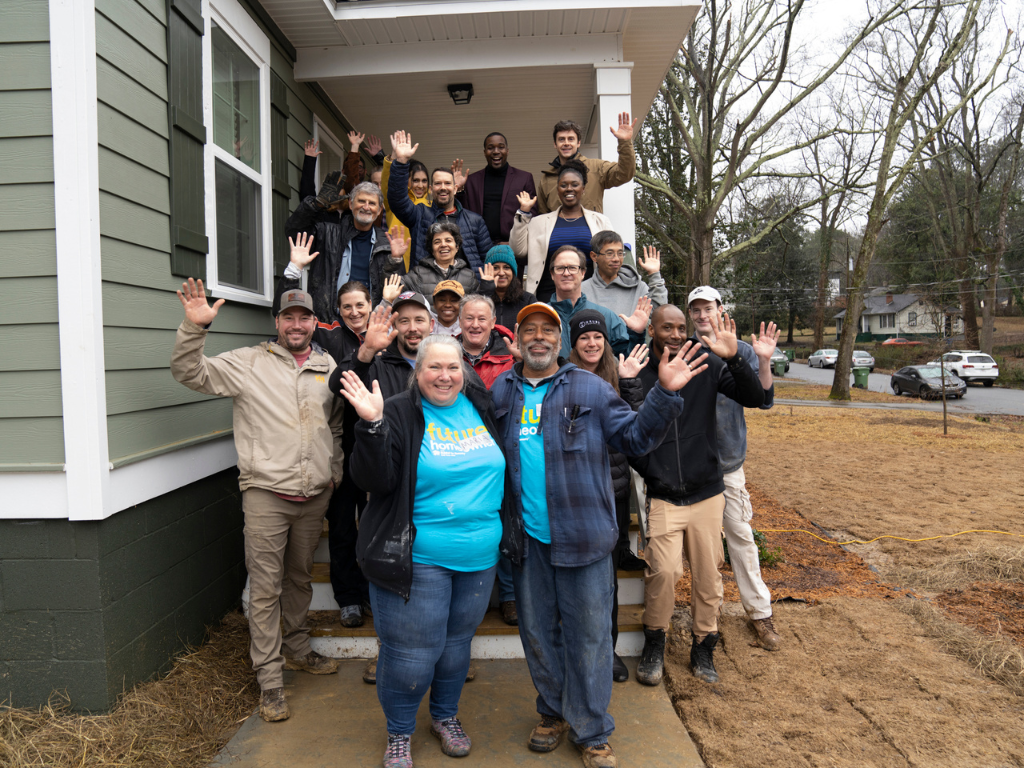 Each year, Grubb Properties partners with clients and industry peers to secure funding and recruit volunteers to build a Habitat home for a local family through its Grubb Giving Project. For the Atlanta build, we raised more than $80,000. Our longstanding partnership with Habitat for Humanity reflects our core passion for bringing people together with homes they love.
The Atlanta home is the fifth house Grubb Properties has built with Habitat for Humanity over the past four years. In 2018, we built a house in Winston-Salem; in 2019, we built in Greenville, S.C.; in 2020, we built in Chapel Hill, N.C.; and in 2021, we built in Charlotte, N.C.
This year's partnership with Atlanta aligns with an exciting year of Grubb Properties' communities and developments in the area, including construction of Link Apartments℠ Lake Park in Smyrna. This community will join Link Apartments℠ Canvas and Link Apartments℠ Grant Park in the Atlanta area. 
The Grubb Giving Committee will announce the location of our 2023 Habitat build soon. See our Grubb Giving page for the latest updates!