By Grubb Properties Development Team
On February 18, members of the Grubb Giving Committee and some of our generous sponsors gathered to dedicate our newest home with Habitat for Humanity. Thanks to the support of our sponsors and the hard work of our volunteers and Habitat for Humanity of the Charlotte Region, the Cherry family can now enjoy a home of their own.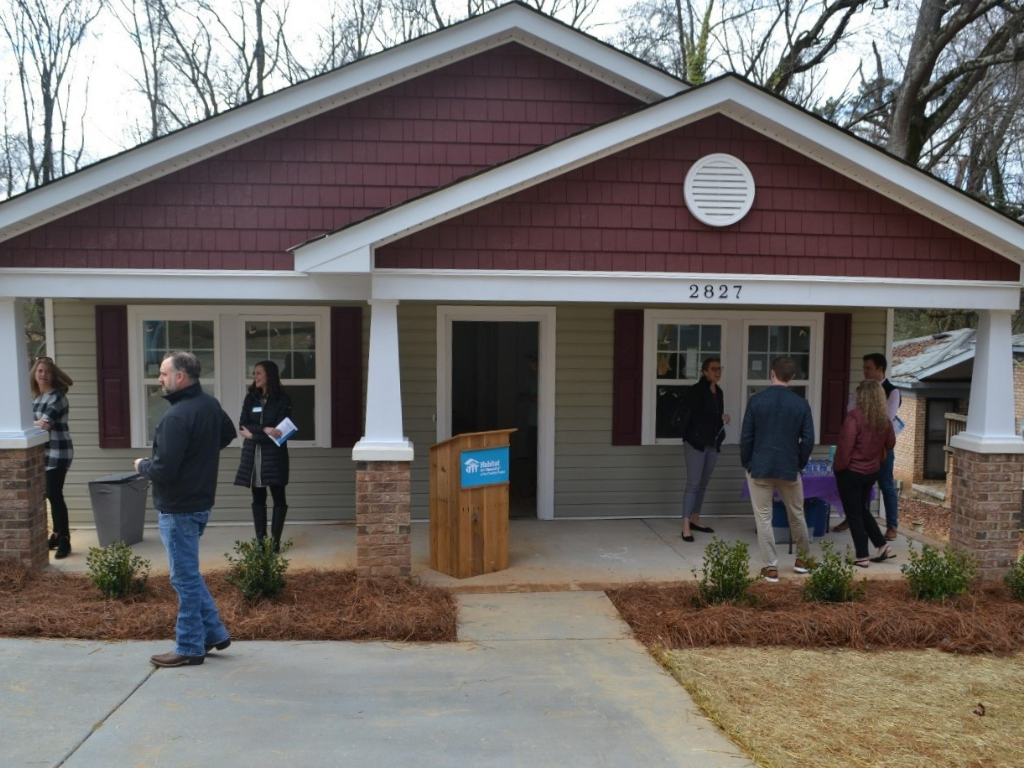 Each year, Grubb Properties partners with clients and industry peers to secure funding and recruit volunteers to build a Habitat home for a local family through its Grubb Giving Project. For the Charlotte build, we raised $100,000 and participated in build days throughout the fall to construct this home in the Wingate neighborhood. Our longstanding partnership with Habitat for Humanity reflects our core passion for bringing people together with homes they love.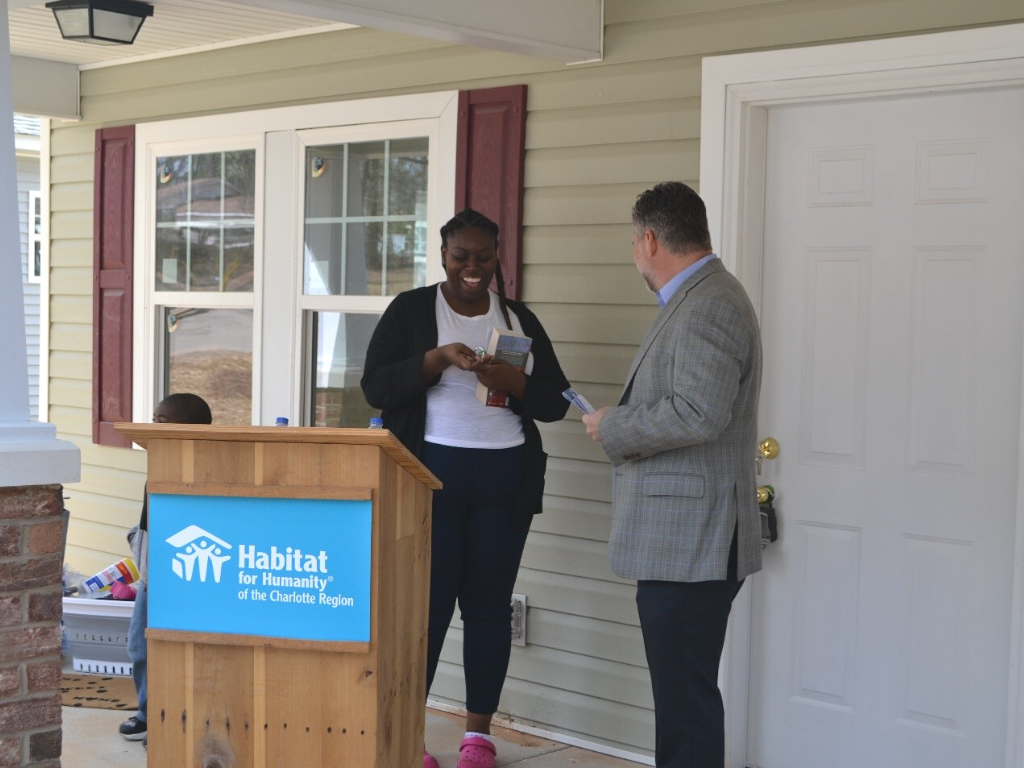 At the dedication, Shawn Cardner, executive vice president for commercial and multifamily operations, spoke on behalf of Grubb Properties and its corporate volunteerism project. He noted the work put in by Grubb Properties team members and employees of our sponsors, some of whom drove hours to reach the build site.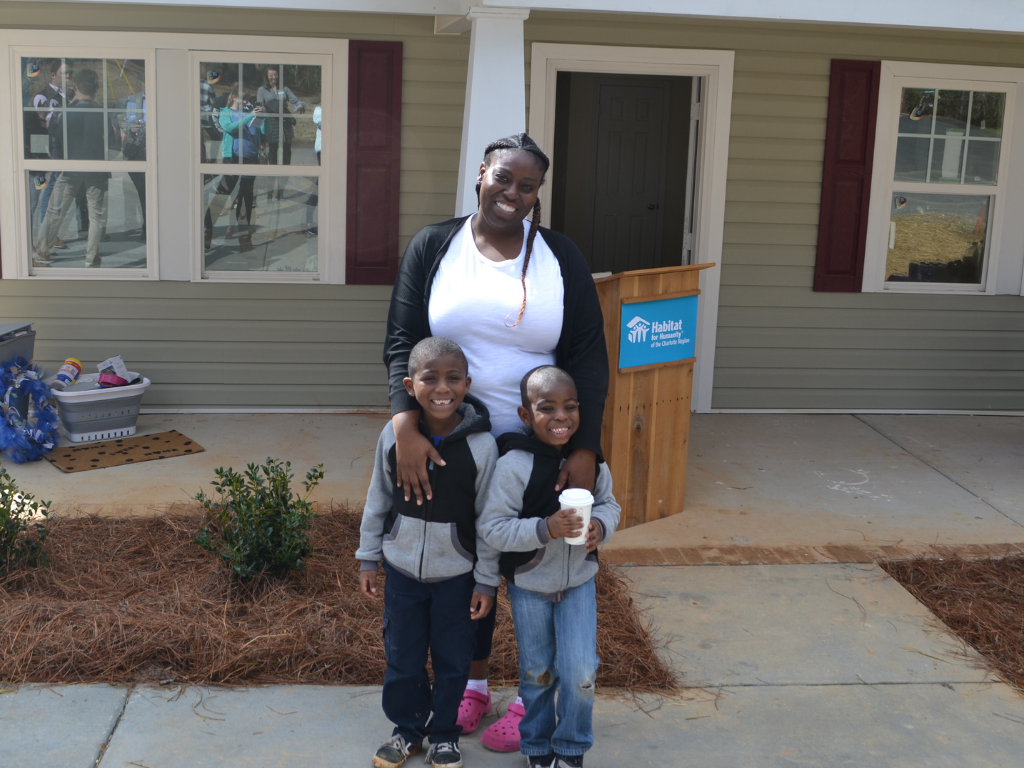 Shawn also praised the determination, effort, and dedication put in by Chakara Cherry to achieve her dreams of homeownership.
Chakara, who has lived in Charlotte her whole life, said at the dedication that she is excited to have a place of her own for herself, her daughter, and her two sons.
"It is awesome to have another successfully completed Habitat build under our belts! Once again, our volunteers, our sponsors, and the Grubb Giving Committee members knocked it out of the park. Chakara and her family were so thrilled to receive the keys for their new home," said Colin Walker, co-chair of this year's Grubb Giving Committee. "Before the dedication ceremony was even over, her sons already had grass stains on their jeans from running around their new backyard! We're so thankful for everyone's support of this great cause, and we're excited to get started on our 2022 house very soon!"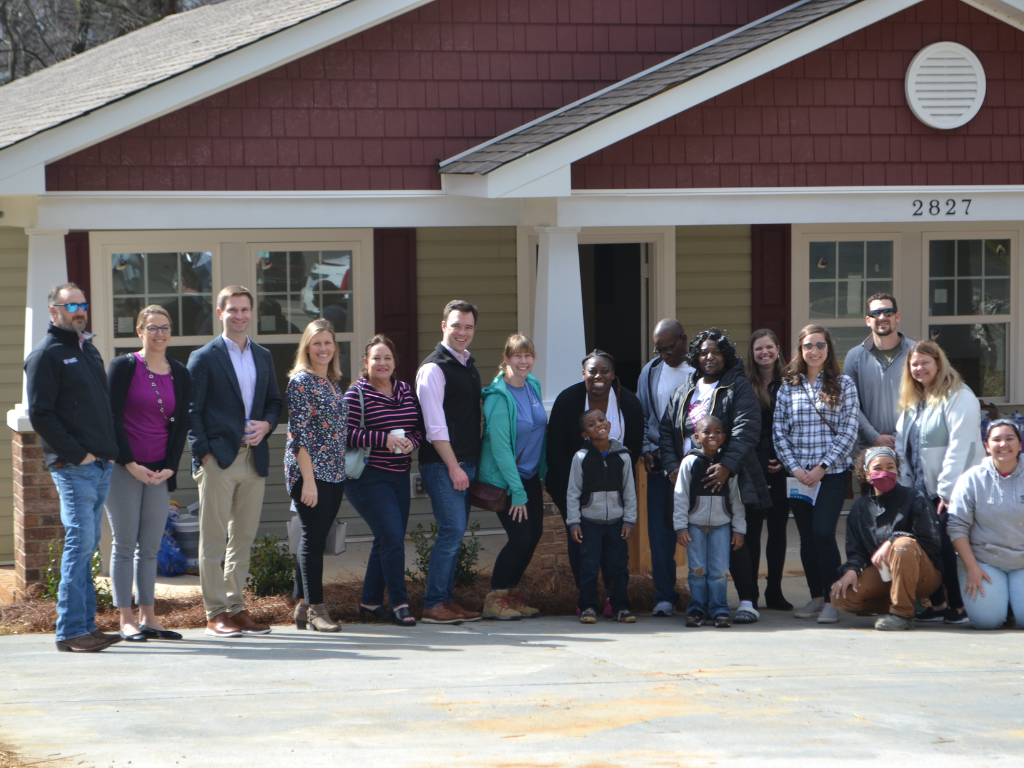 Chakara's home is in West Charlotte's Wingate neighborhood, among the 30 Habitat homes planned to be built in this pre-WWII community. The Wingate neighborhood was originally designed for the city's burgeoning middle class, and has recently seen an increase in redevelopment activity including new home construction and a revived business community. Wingate's resurgence prompted Habitat Charlotte Region to reengage development in the neighborhood.
The Charlotte home is the fourth house Grubb Properties has built with Habitat for Humanity over the past four years. In 2018, we built a house in Winston-Salem; in 2019, we built in Greenville, S.C.; and in 2020, we built in Chapel Hill.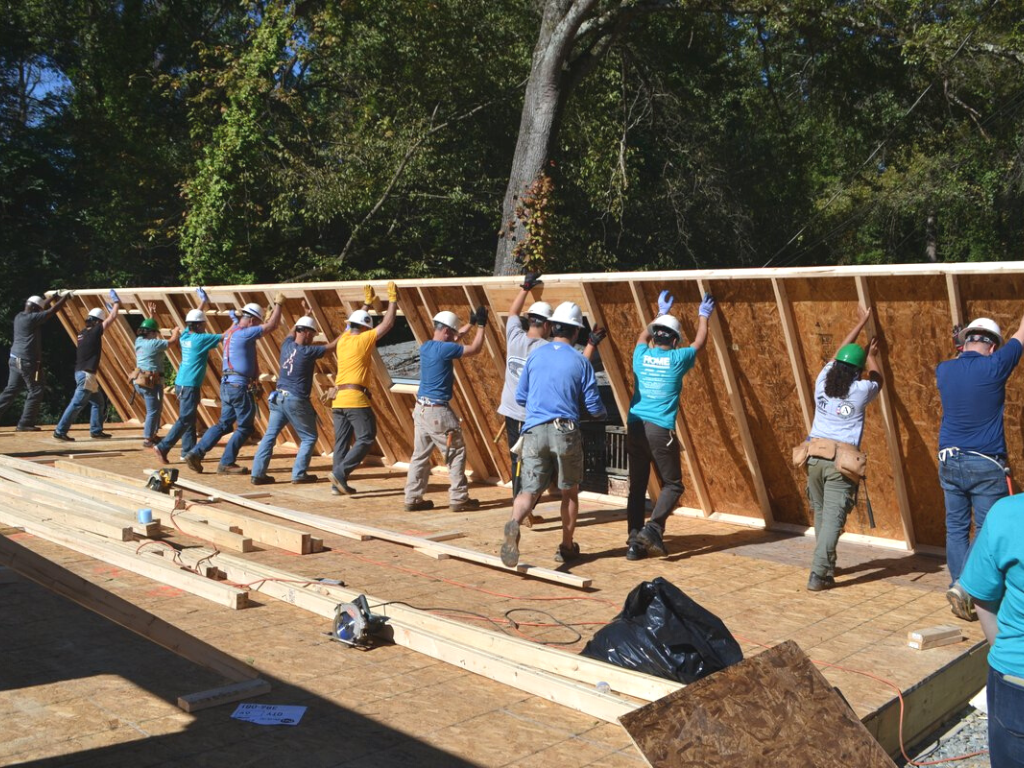 This year's partnership with Habitat for Humanity of the Charlotte Region aligns with an exciting year of Grubb Properties' development projects in Charlotte, where we have been based for decades.
The Grubb Giving Committee will be announcing the location of our 2022 Habitat build soon, so be sure to check our Grubb Giving page for more details.
To learn more about how Grubb Properties incorporates community engagement and volunteerism into its practices, download our ESG report.