In honor of National Bike Month, we are celebrating all the ways Grubb Properties encourages and enables cycling – one of our favorite transportation options!
Transportation innovation is one of our top priorities as we design and plan our essential housing multifamily communities. Through design features, location, and amenities, we hope to minimize dependence on parking and single-occupancy vehicles and encourage alternate forms of transportation.
In fact, Grubb Properties was the first private developer in North America to partner with Copenhagenize to design innovative bicycle- and pedestrian-focused infrastructure in our communities. That group has assisted with the planning and design of our larger developments to enhance both on- and off-site infrastructure that promotes the use of bicycles and walking as alternative or primary transportation modes.
This includes projects such as adding protected bike lanes and bike facilities to the Glen Lennox neighborhood in Chapel Hill, N.C.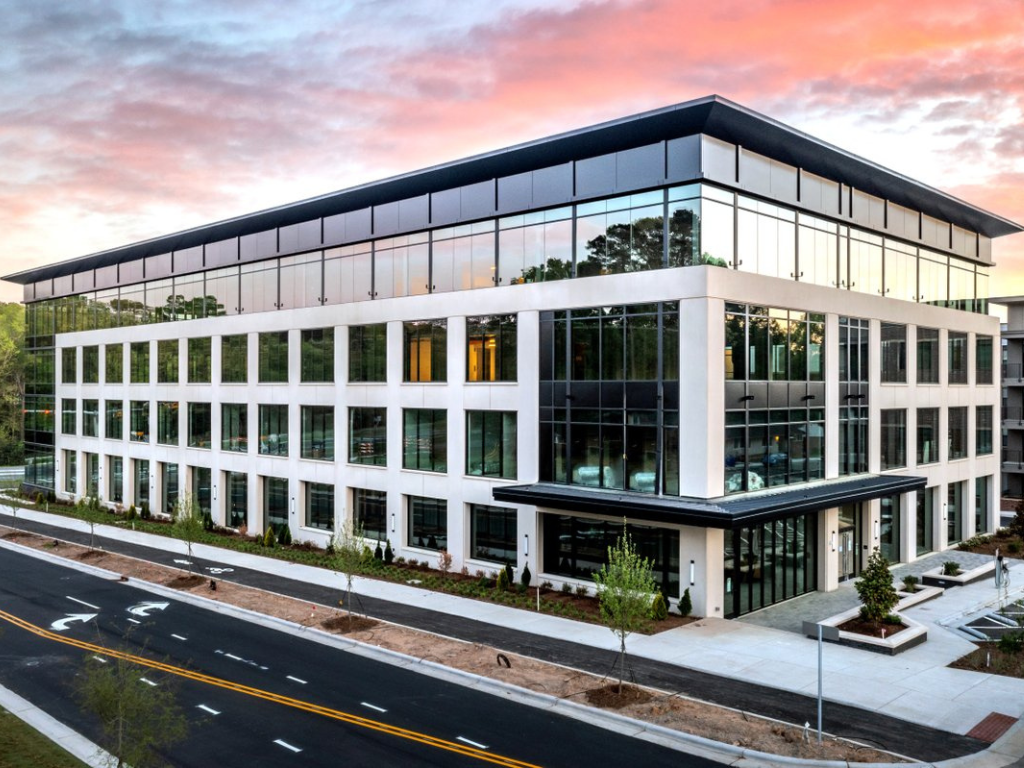 We also build state-of-the-art cycle centers at our Link Apartments℠ communities. Along with bicycle parking and storage, they offer water fountains, fix-it stations, and stationary bicycle trainers available to our residents all year round.
Since 2019, we have built 541 bike storage spaces across six Link Apartments℠ communities.
Of course, the location of our developments also matters. We look for locations near greenways, existing bike paths, and other public transportation options to give our residents the opportunity to minimize their car usage. Where we can, we work with local municipalities to improve and enhance the existing infrastructure to make it more bike- and pedestrian-friendly.
Our focus on cycling is exemplified in our forthcoming multifamily development in Charlotte, N.C, CYKEL Apartments. Named for the Danish word for bicycle, CYKEL Apartments is zoned and designed without parking. It will feature biking-forward design, including a ground-floor cycle center with maintenance features, and a bike-friendly location next to the Stewart Creek Greenway. We hope this community will serve as a proof of concept for a biking-forward lifestyle in Charlotte and encourage others to support more transit-oriented development and creative design.
Whether for transportation or recreation, we encourage everyone to get out and enjoy some biking during this National Bike Month.