Flagship Real Estate Fund
Grubb Properties acquires, renovates, develops, and manages multifamily housing in select resilient and high-growth markets across the United States. Grubb Properties' flagship real estate fund, Fund VII, focuses on U.S.-based Essential Housing through its Link ApartmentsSM brand given that the Millennial and Gen-Z workforce is facing severe housing affordability challenges in major metropolitan areas. While development will be the primary execution method, the Fund may also include acquisitions where existing properties can be upgraded and re-branded. In addition, Grubb Properties will look for opportunities to source land and create parking synergies through the acquisition of commercial properties to drive down capital and operating costs for its Essential Housing strategy.
GRUBB PROPERTIES
0
Total real estate assets
Total real estate assets under management as of December 31, 2021
INVESTMENT STRATEGY
Essential Housing
The alternative multifamily property investment strategy for Link Apartments℠ focuses on building new Essential Housing, one of the most resilient asset classes with high resident demand and very little new moderate-priced apartment inventory.
Essential Housing sits between luxury and affordable housing and focuses on the young Millennial and Gen-Z workforce struggling to afford the rising cost of housing.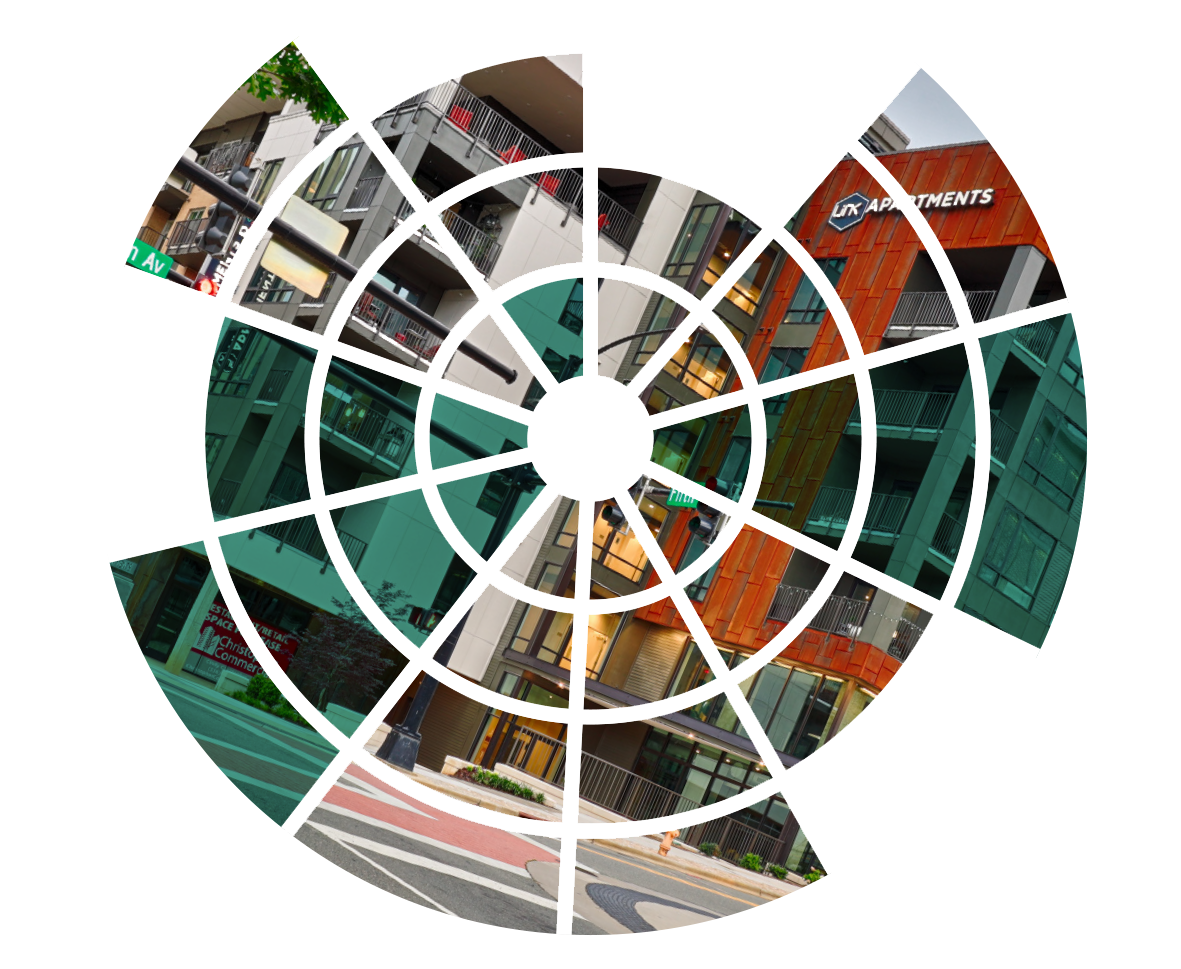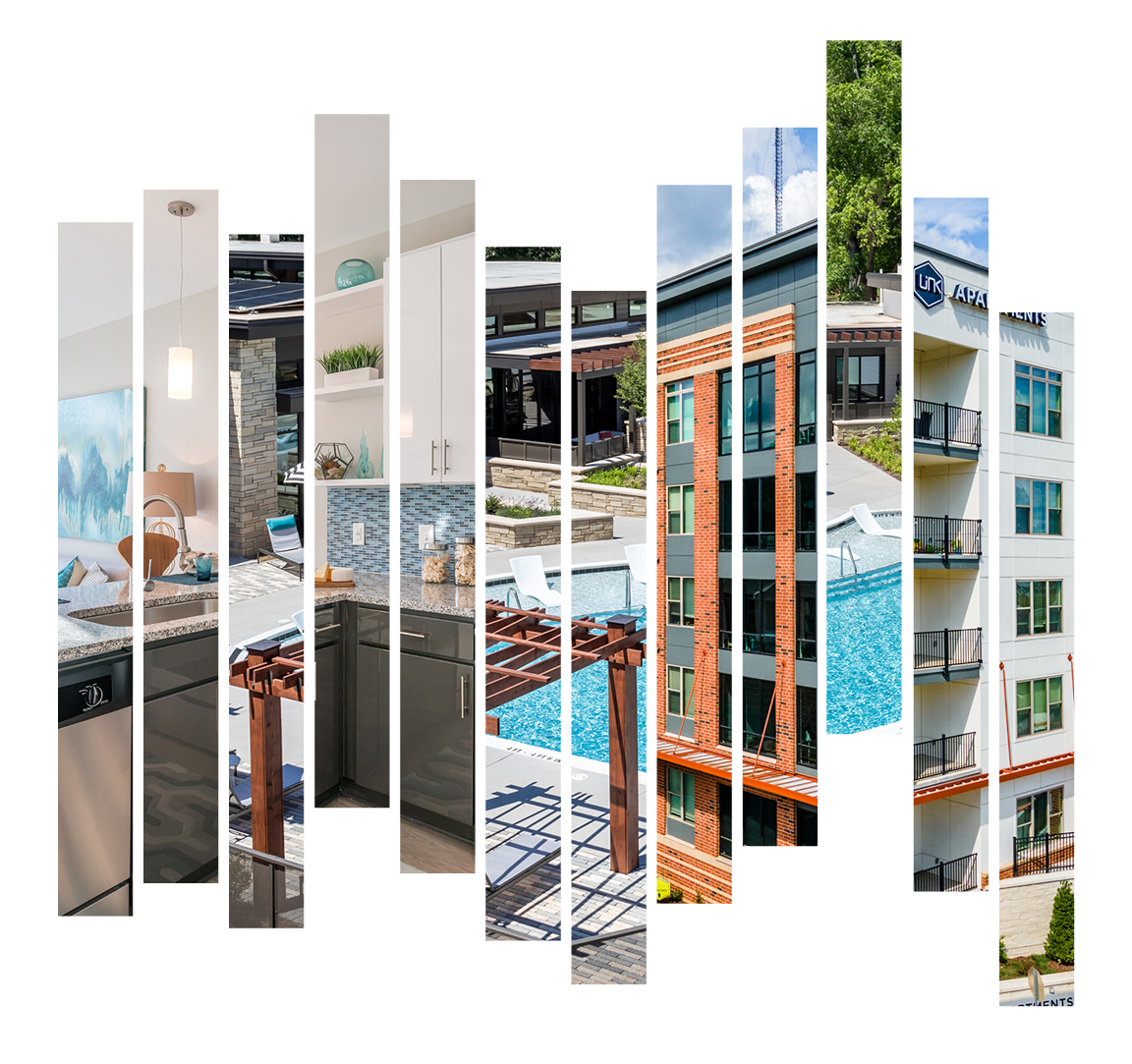 Link Apartments℠
We pursue Essential Housing through our Link Apartments℠ developments where Grubb Properties has made a commitment to developing highly innovative, efficient, scalable, and branded solutions that help fill the growing essential housing gap across the United States.
In developing Link Apartments℠, we focus on two key differentiators: location and price point. For location, we choose urban sites that are situated close to community amenities, transit options, and major countercyclical employment anchors such as research universities and medical centers. As for the price point, we also target affordable rental costs for residents earning 60-140% of local area median income. We offer a creative and resilient solution by combining these two factors.
Resilient Market Strategy
Market analysis and location selection are central to our investment process and are among the fundamental inputs that drive the composition of our portfolios. Download our paper on our deep, value-based analysis and our forward-looking perspective on how we choose specific markets for our essential housing strategy.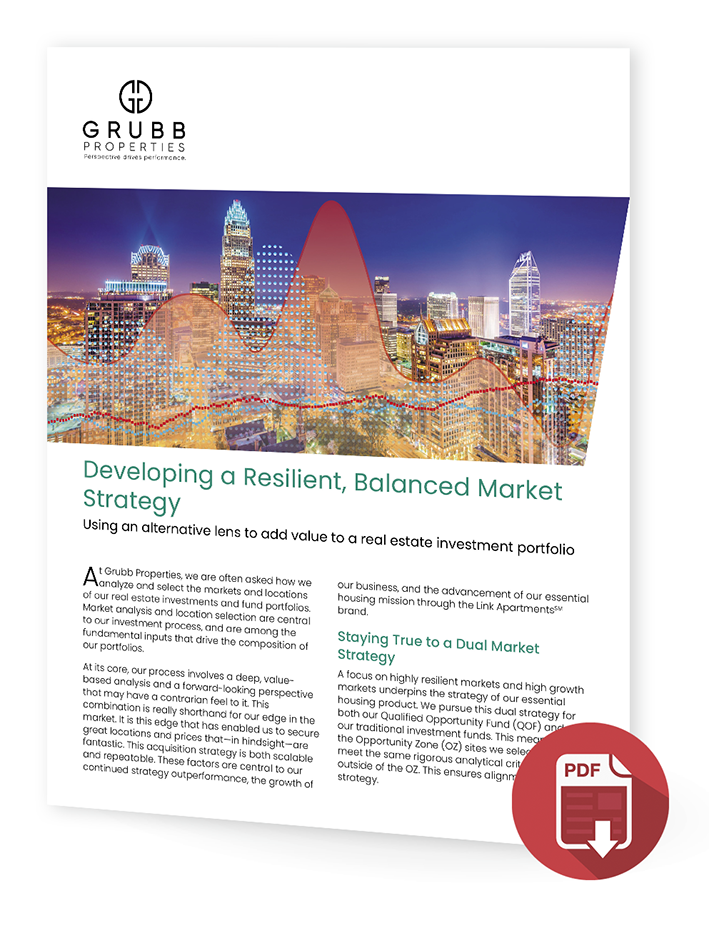 Washington, DC Metro Area
Tier 1 - Resilient
Bay Area
Los Angeles
Denver
Washington, DC Metro Area
New York
Tier 2 - Growth
Memphis
Atlanta
Charleston
Greenville
Charlotte
Triad
Raleigh-Durham
Chapel Hill
Richmond