By Grubb Properties Development Team
On Wednesday, October 25, Link Apartments℠ Broad Ave in Memphis, TN, celebrated its grand opening with a ribbon cutting, open house, and block party featuring live music. 
The day started at 12:30 with a ceremonial ribbon cutting. Grubb Properties executives and representatives from the Greater Memphis Chamber of Commerce welcomed residents and the public to tour Link Apartments℠ Broad Ave. The site was also featured in the Memphis Apartment Association Bus Tour.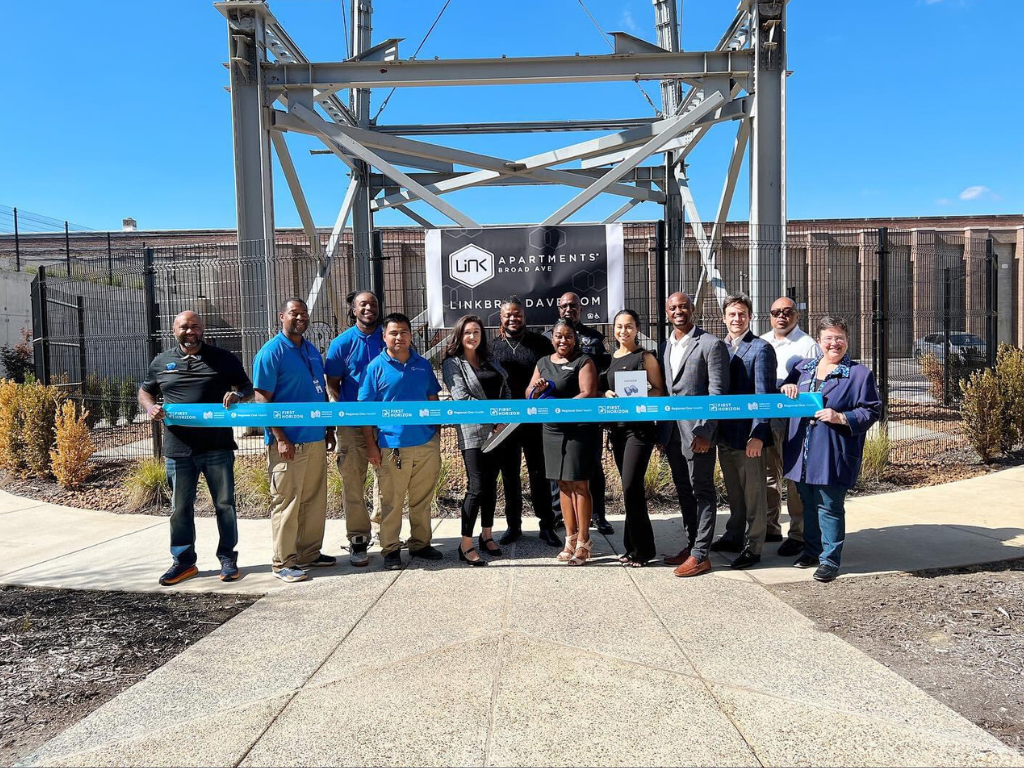 At 5:30 PM, the celebration continued with Sips at Sunset. The party had an Arts District Showcase, a live music performance from Brimstone Jones and of course, food and drink for all. The event was also featured on Memphis's ABC24, who spoke with Grubb Properties Senior Property Manager Carisa Johnson about the property and Grubb Properties' focus on providing essential housing to Memphis.
About Link Apartments℠ Broad Ave
Located in the burgeoning Broad Avenue Arts District, Link Apartments℠ Broad Ave contains 370 units of essential housing spread over two buildings. Community amenities, like at many of our Link Apartments properties, include a 24/7 fitness center, a saltwater pool, a Link Ride Cycle Center with ample bike parking, and a Link Paws Spa with a professional-grade dog wash station.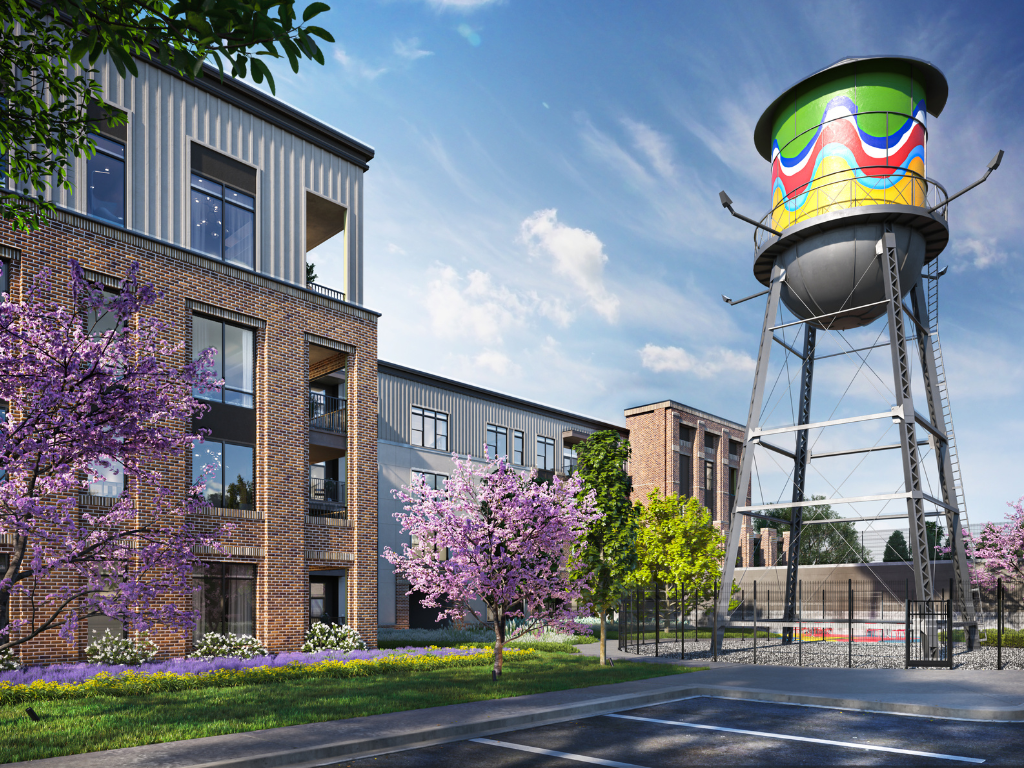 Approximately 20% of the apartments are set aside for residents earning low-median income (LMI) as part of Memphis's EDGE PILOT program.
All the apartments feature smart, efficient floorplans, with high ceilings, balconies and patios, energy-efficient appliances and HVAC systems, and luxe plank flooring throughout.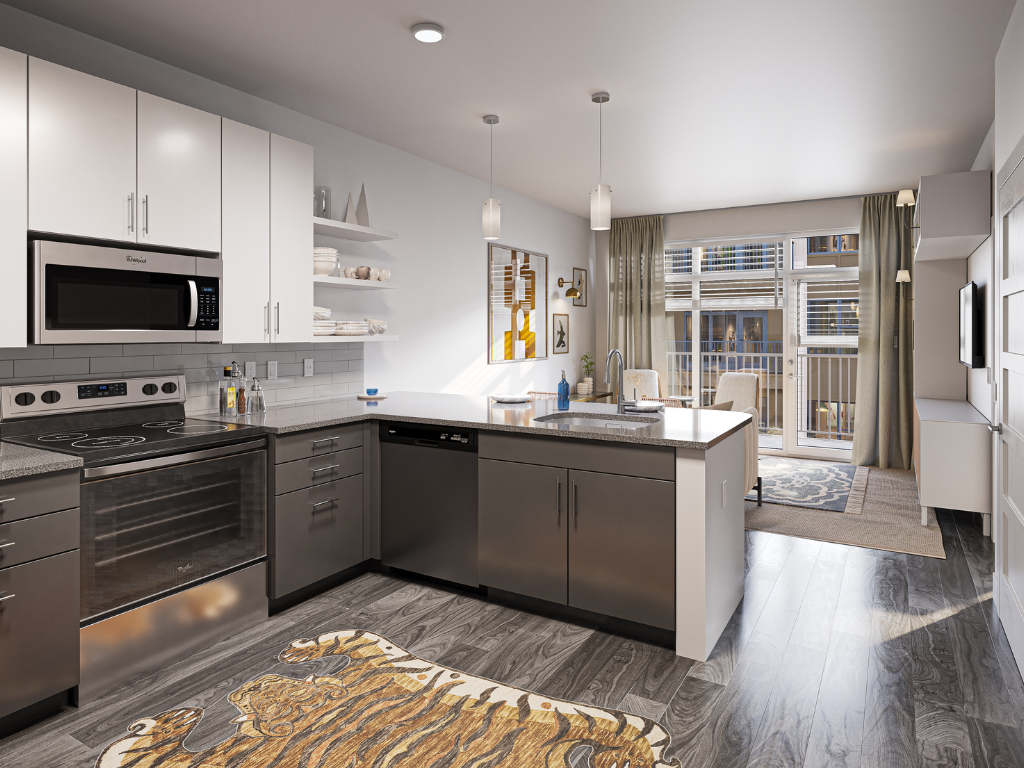 The Broad Avenue Arts District is one of the most vibrant neighborhoods in Memphis, featuring numerous art galleries, restaurants, and independent shops. The area also features the Hampline, dedicated bike lanes that connect Overton Park to the Shelby Farms Greenline.
Link Apartments℠ Broad Ave is conveniently located near some of Memphis' largest employers, including FedEx headquarters, St. Jude Hospital, AutoZone, Shelby County Schools, International Paper, and the University of Memphis.
The community is owned by Grubb Properties Fund VI. 
Click here for more information about investment opportunities with Grubb Properties.