By Grubb Properties Development Team
Grubb Properties have commissioned local Charlotte artist Elizabeth Palmisano to create a major art installation in tribute to the NoDa neighborhood's artistic legacy at the new Link Apartments℠ NODA 36th community. 
The NoDa Cloud Wall, a 23,000+ square foot multi-dimensional mural, will cover the three exterior walls of the parking deck, ensuring maximum visibility for the neighborhood. The new NoDa landmark is set to be completed by the end of the third quarter.
The 534-unit Link Apartments℠ NODA 36th community, located on the former site of Herrin Bros. Coal & Ice at the corner of 36th St. and the light rail, includes one commercial and two residential buildings, all served by a 566-car parking garage. Like all Link Apartments℠ communities, it will provide essential housing for Charlotte, targeted at those in the middle of the income spectrum.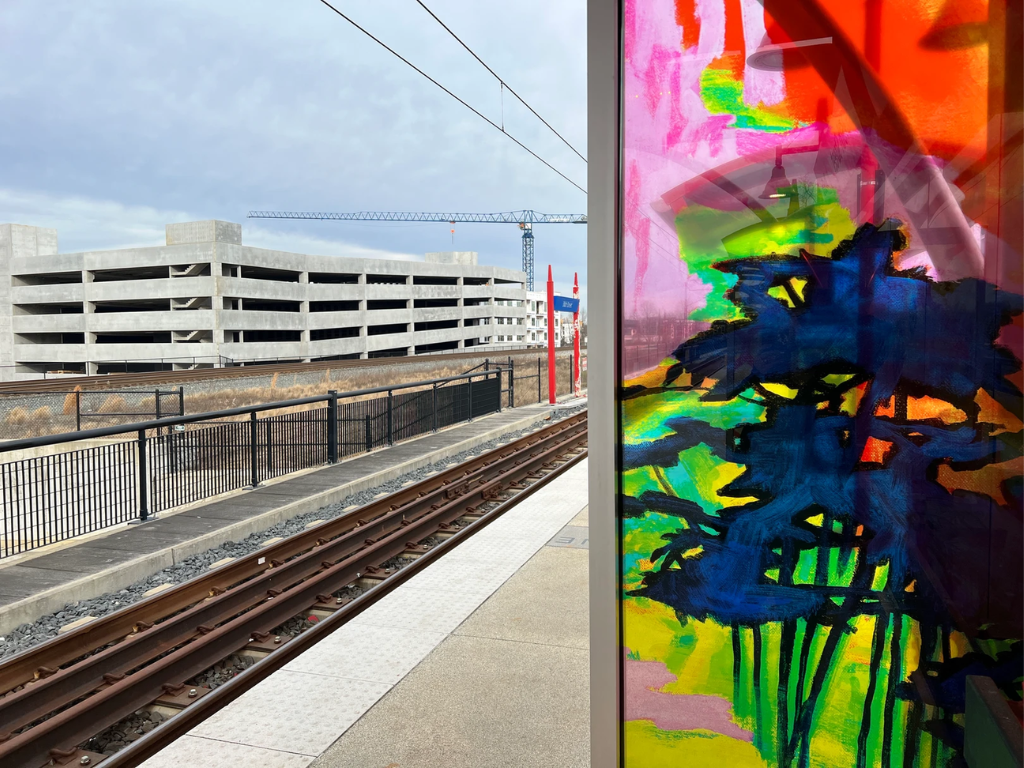 NoDa Cloud Wall will directly reflect the NoDa community. Through a series of art-making events, Palmisano will gather handwritten wishes from NoDa residents and will integrate those wishes on the back of the fabricated metal "clouds" composing much of the artwork. A calendar of upcoming wish-gathering events is available at www.ellafaeart.com/nodacloudwall.
"NoDa is the artistic hub of Charlotte, and we wanted that reflected in our Link Apartments℠ community," said Brian Bradley, Senior Associate of Development, Grubb Properties. "Elizabeth was the perfect partner, both for her artistic talents and for her passion for bringing the wishes of community members quite literally into the art."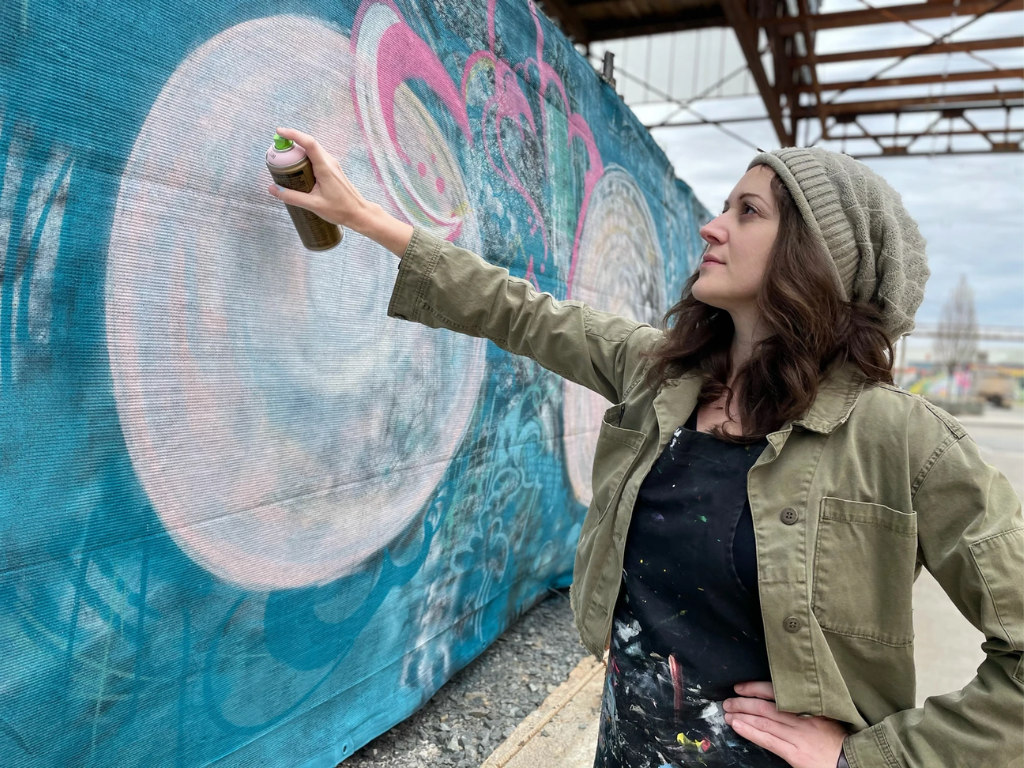 "Art is more than just an architectural feature for Link Apartments℠," said Annanias Rose, Vice President, Brand Strategy and Innovation. "People are the key component in making place and art has the power to connect people across points of difference. This is the legacy of NoDa that we hope to continue."
For her part, Palmisano is thrilled to work on such a community-driven project. "By including the wishes of neighbors, my goal is to honor the artistic heritage of this community while giving NoDa residents a voice in its evolution," she said. 
Grubb Properties has a long history of supporting community-driven art at the Link Apartments℠ communities, including recent examples like murals from local artist Sharon Dowell throughout Link Apartments℠ Montford Phase II in Charlotte, and "Resilience – Still I Rise," a steel sculpture incorporating beams, vines, and leaves from artist Mona King at Link Apartments℠ 4th St. in Winston-Salem, NC.
Learn more about investment opportunities with Grubb Properties.