By Grubb Properties Development Team
Link Apartments℠ Four12, located at 412 Madison St. in Oakland, CA, is on track for an early 2024 opening, which will make it the first Link Apartments℠ community to welcome residents in California.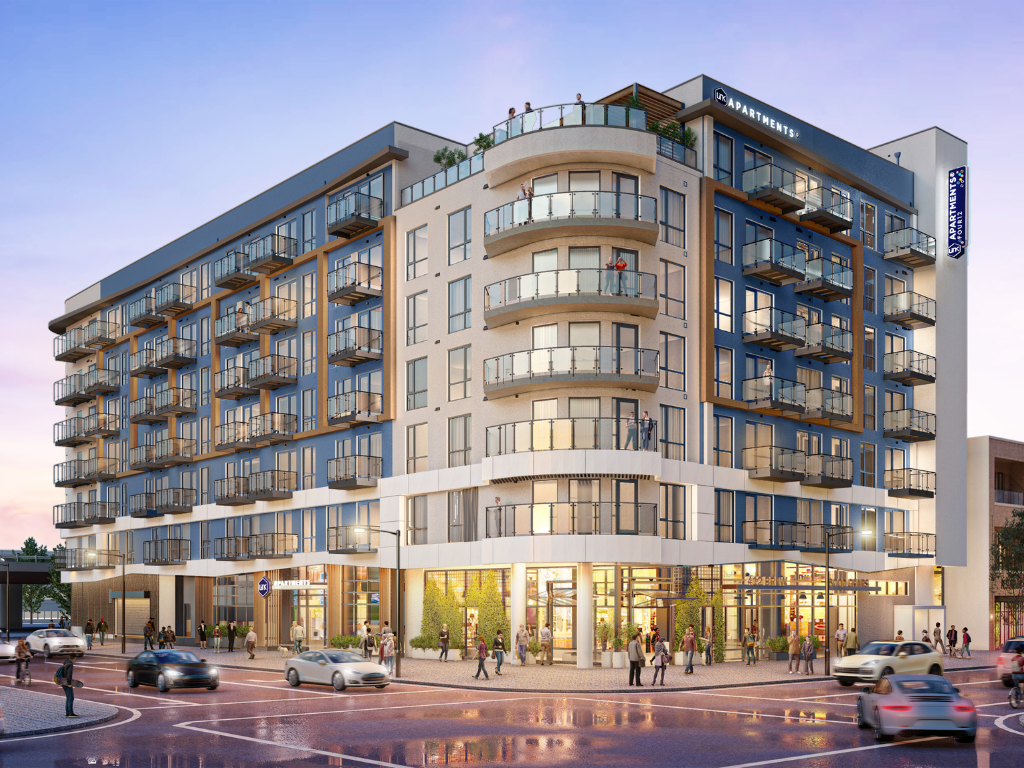 The new seven-story community features 157 one- and two-bedroom apartments above ground-floor retail. Community amenities include a rooftop terrace with grills, a Link Breeze 2nd-floor courtyard with a television lounge, a café and coffee lounge, and a 24/7 Link Fit cardio and strength center. Apartments include stainless steel appliances, luxe plank flooring throughout, high ceilings, patios and balconies, two-toned gloss cabinets, and ample closet space.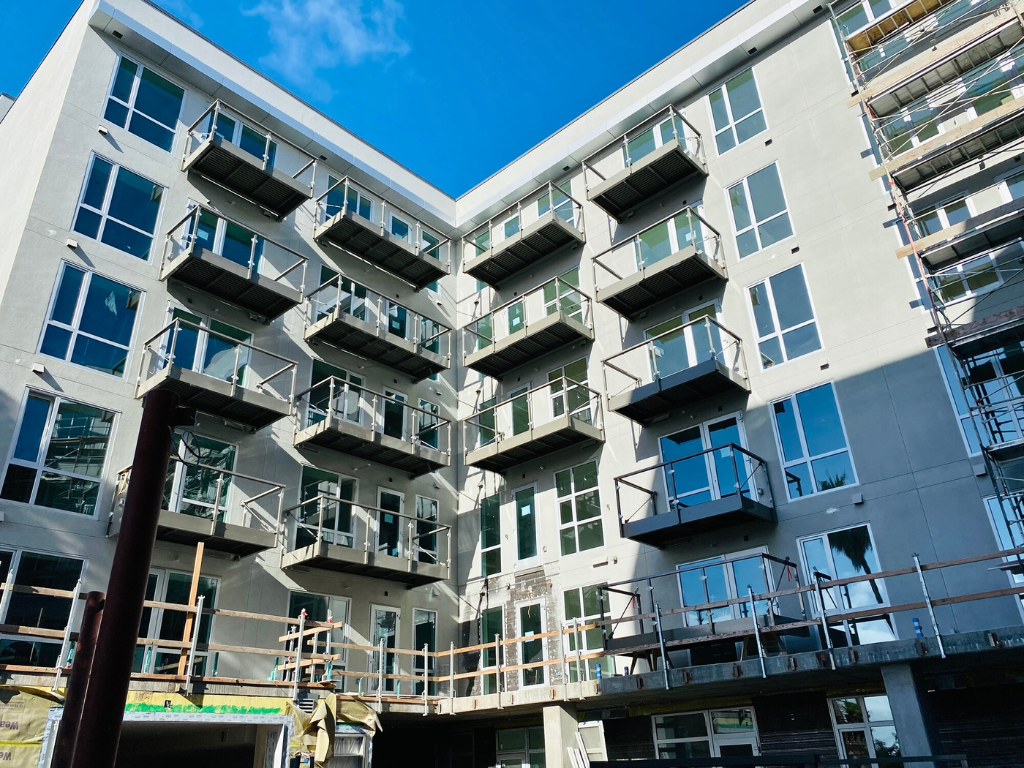 Construction is approximately 75% complete, with teams currently working on finishing window installation and completing the framing around the storefront. Exterior painting has commenced, and cabinet and countertop installation will start this month.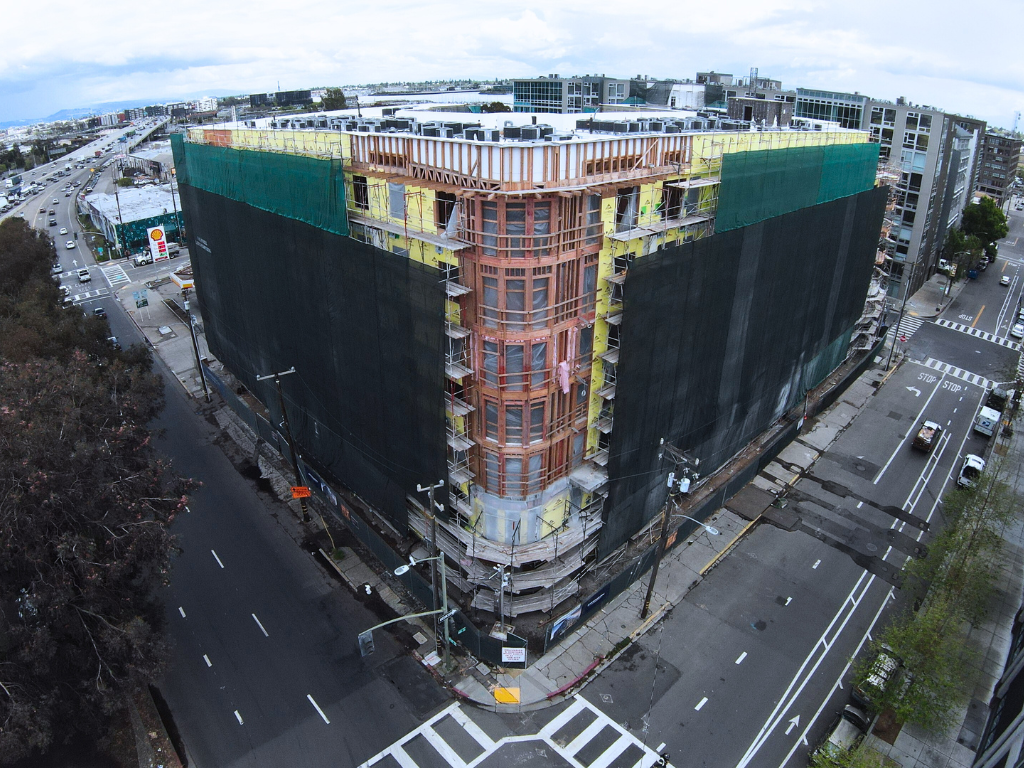 Like all Link Apartments℠ communities, Link Apartments℠ Four12 prioritizes alternative transportation. The community will include electric vehicle charging stations, a fully equipped bike center with ample bike parking, and just 88 parking spaces. With a Walk Score of 96, residents will be just a five-minute walk to the Lake Merritt subway station and the Oakland Jack London transit station for easy access to public transportation.
The Jack London Square neighborhood is a vibrant collection of stores, restaurants, and attractions. For residents, the waterfront is just a 10-minute walk away, and bikers will love the easy access to the San Francisco Bay Trail.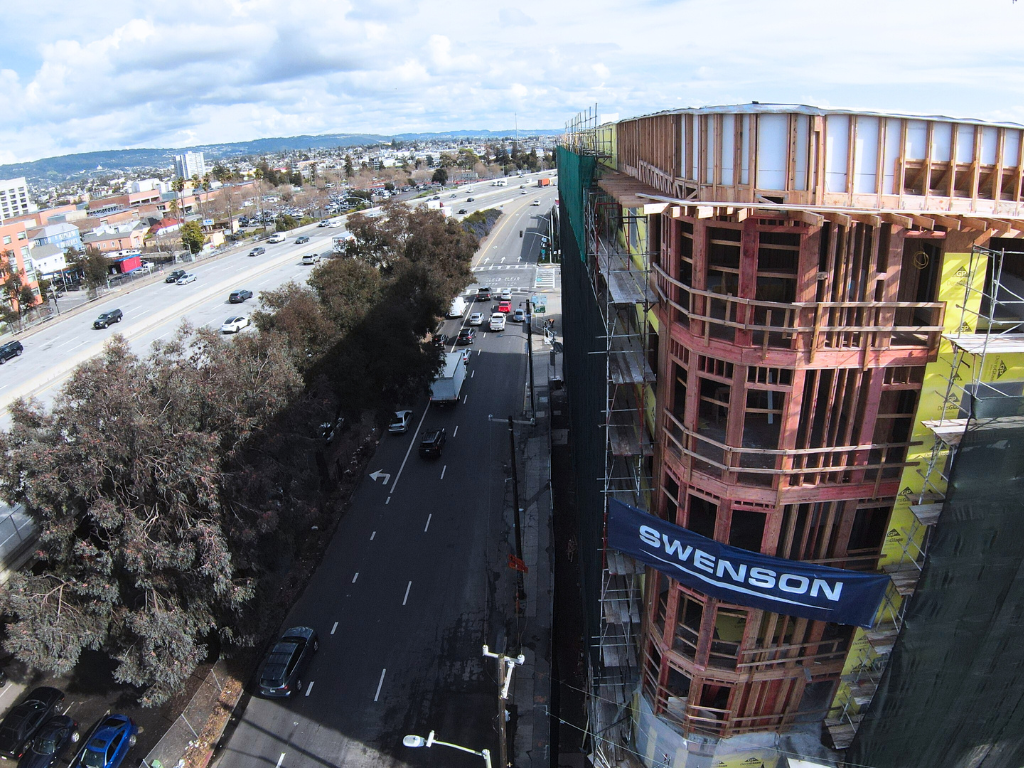 The property is located in an Opportunity Zone and owned by the Link Apartments Opportunity Zone REIT. The shovel-ready site was acquired through a partnership with Swenson Builders. This enabled construction to begin within three months of closing.
Click here to know more information about the Link Apartments Opportunity Zone REIT.