By Clark Spencer, Managing Director, Investments
Time is running out for investors to take full advantage of the Opportunity Zone program.
In the initial years after the launch of Opportunity Zone investing in 2017, the market seemingly was saturated with fund managers entering the space, eager to jump on the bandwagon whether or not they had relevant experience. 
The Opportunity Zone program was designed with a simple proposition – to encourage private investment in U.S. communities struggling to attract capital, create jobs, and elevate residents out of poverty.
In return, investors who redeployed recently realized capital gains into a Qualified Opportunity Fund were eligible to receive tax benefits, including:
Deferral of capital gains tax on the previous investment until December 31, 2026; and
Complete exclusion from capital gains tax of the appreciation of the fund investment at realization, following a 10-year holding period. 
Early on, the program attracted a host of managers, some more experienced than others. But the double-hit of the COVID-19 pandemic followed by an inflationary environment with rising interest rates has since thinned the ranks of managers significantly. 
Additionally, one of the primary strategies for most Opportunity Zone Fund managers has been a planned large-scale refinance in the 2026-to-2027 timeframe to return capital to investors in order to pay their deferred taxes. However, with only three years to the end of that deferral period, fewer and fewer new funds will be able to identify, develop, stabilize, and refinance a new property in time to get cash out to investors.
Going forward, all newly launched Opportunity Zone funds will face this headwind, limiting the availability of quality managers from which investors can choose if some of those managers decide to exit the Opportunity Zone market.
For investors, this also means that 2023 is one of the last chances to make an Opportunity Zone investment that will be able to be stabilized, refinanced and used as a source for paying deferred taxes in 2027.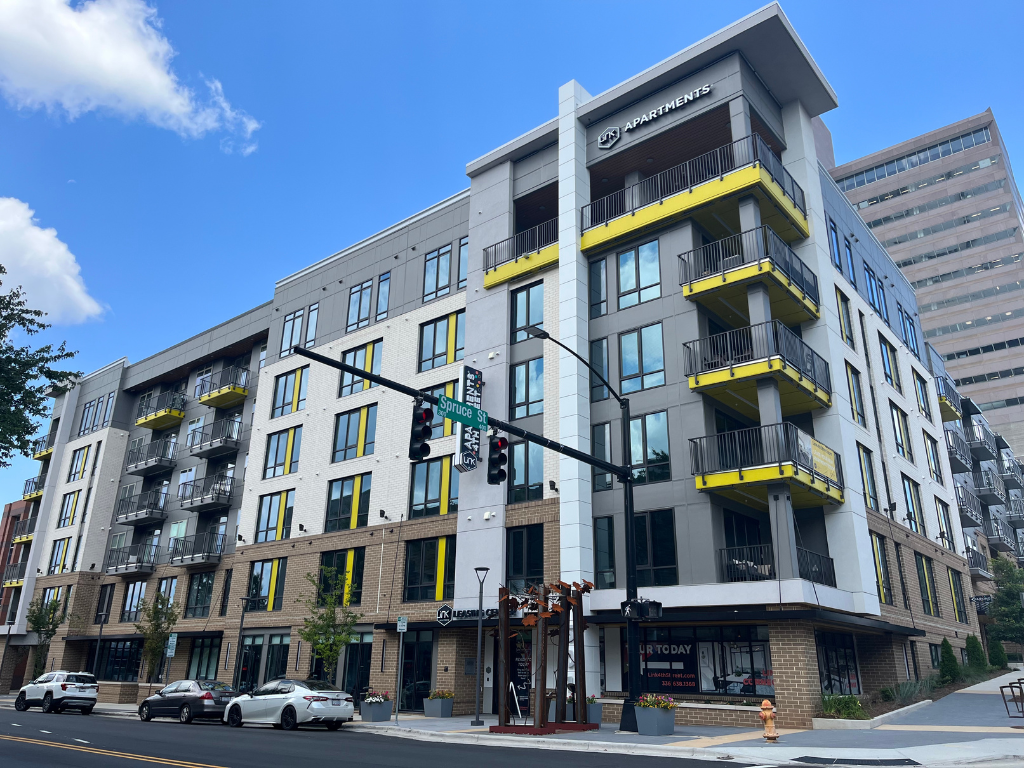 At Grubb Properties, our Link Apartments Opportunity Zone REIT, LLC vehicle ("Link OZ REIT") is currently raising capital into a diversified portfolio of assets, 19 out of 20 of which are projected to stabilize prior to the end of the deferral period. 
Link OZ REIT has raised approximately $450 million in direct capital and an additional $100 million in co-investment into its Opportunity Zone projects. The entity has already delivered two newly constructed multifamily properties, with two more expected by the end of 2023, and three in 2024. 
Given this pipeline and Grubb Properties' years of experience in developing and managing multifamily properties, investors can be reassured our fund offers significant advantages. In addition, Grubb Properties was one of the first to enter the Opportunity Zone space. In fact, we already had four Link Apartments℠ sites in service or development in Opportunity Zones by the time the QOZ legislation was implemented.
We believe that our approach to essential housing, designed for those in the middle of the income spectrum, is aligned with the original intentions of the Opportunity Zone program, improving neighborhoods without introducing outsized gentrification.
The final closing for the Link OZ REIT will occur in December 2023. With this deadline approaching, investors should consider carefully whether a Qualified Opportunity Fund is the right investment vehicle for them. We address that and other criteria that investors should look for in a fund manager in this piece: Top Ten Questions to Ask When Investing in an Opportunity Zone Fund.
 
Read here more about Opportunity Zone investing.