By Grubb Properties Development Team
Healthy children, world peace, and an end to racism are just a few of the wishes that will be installed at artist Elizabeth Palmisano's NoDa Cloud Wall, currently in progress at Grubb Properties' upcoming Link Apartments℠ NODA 36th community.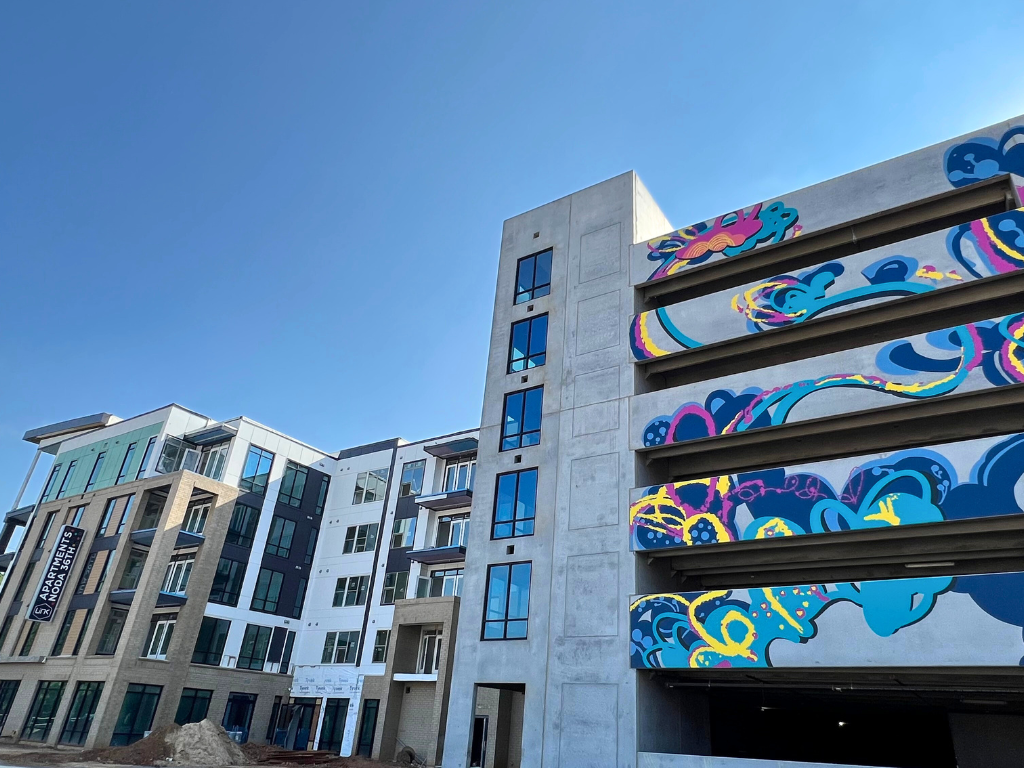 Palmisano and her team of artists are creating the 23,000+ square foot multi-dimensional mural. It will cover the three exterior walls of the parking deck, ensuring maximum visibility for the neighborhood. Surface painting is largely completed, and custom-fabricated metal clouds, carrying community members' wishes, are currently being installed. 
Local morning show WCCB Rising recently visited the site to document the progress of the artwork. In addition to showcasing the mural, they also took the time to speak with the artist and Grubb Properties' Annanias Rose about the integration of the community into the art. Watch the segment below.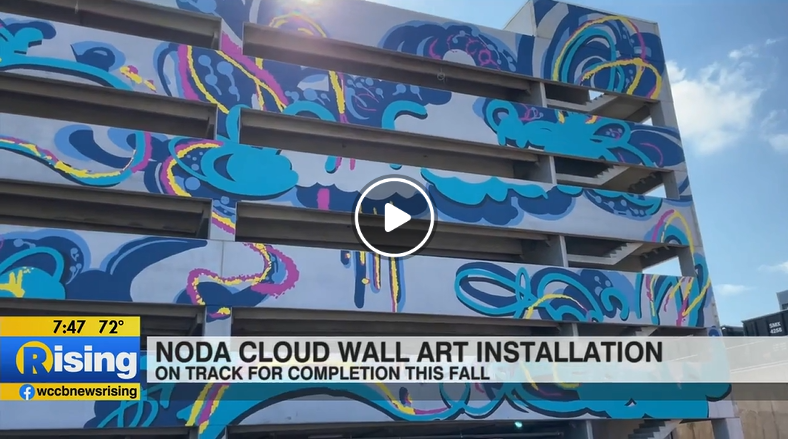 The first phase of Link Apartments℠ NODA 36th community, located on the former site of Herrin Bros. Coal & Ice at the corner of 36th St. and the light rail, will include 292 units and will begin pre-leasing in the fall. The rest of the project includes a second residential building and one commercial building, all served by a 566-car parking garage. Like all Link Apartments℠ communities, it will provide essential housing for Charlotte, targeted at those in the middle of the income spectrum.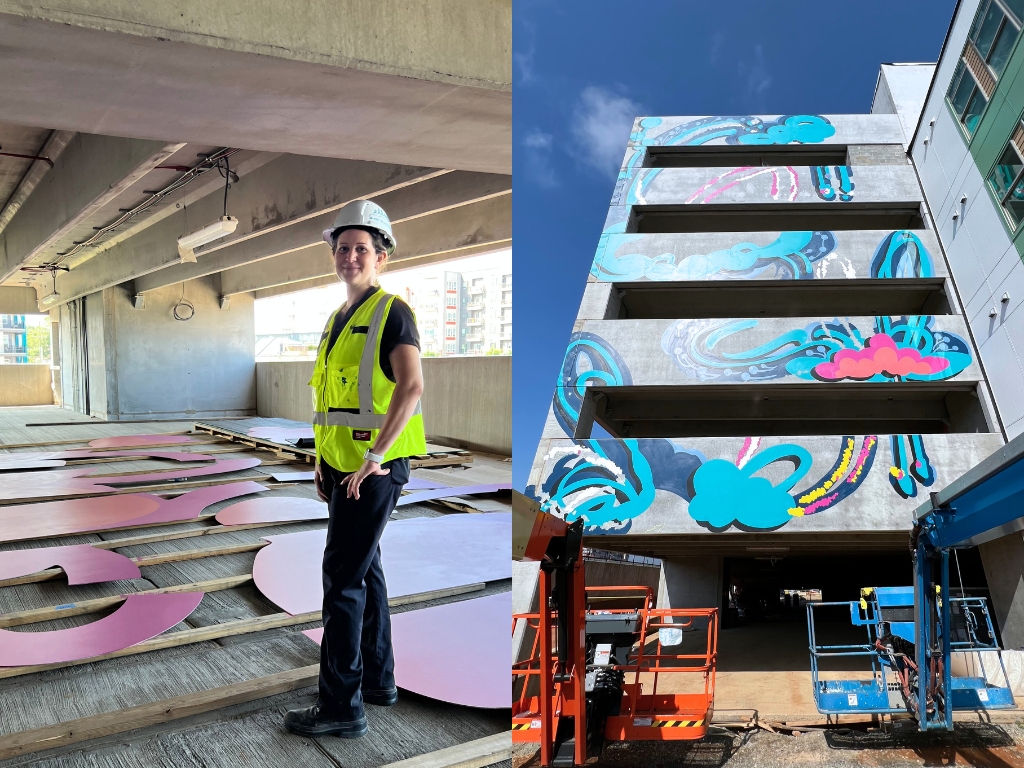 The wishes were collected at a series of art-making events in the NoDa community hosted by the artist. 
Grubb Properties has a long history of supporting community-driven art at the Link Apartments℠ communities, including recent examples like murals from local artist Sharon Dowell throughout Link Apartments℠ Montford Phase II in Charlotte, and "Resilience – Still I Rise," a steel sculpture incorporating beams, vines, and leaves from artist Mona King at Link Apartments℠ 4th Street in Winston-Salem, NC.
 
Learn more about investment opportunities with Grubb Properties.